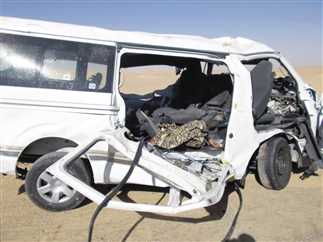 A truck collided in 6th of October City with a micro-bus running on natural gas, which led to a fire, killing nine passengers and injuring four others.
Ambulances arrived at the scene to transfer the dead and injured to the hospital.
Prosecutors were notified of the incident to initiate investigations.
The security services intensified their efforts to apprehend the driver of the truck after escaping from the scene of the accident.