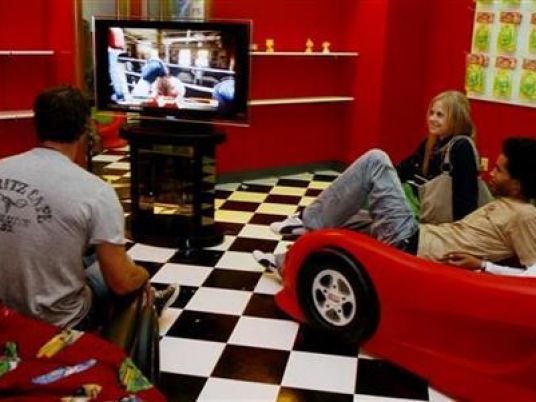 Turning real-life criminal cases into fictional or documentary series is a new favourite strategy for American TV networks, with Netflix, HBO, FX and CBS all trying their hand at the true crime genre.
Documentary series
Back in December, Netflix electrified social networks and fed numerous debates in the American media with its documentary series Making a Murderer. This factual ten-parter was filmed over the course of 10 years and follows the story of Steven Avery. After spending 18 years in jail for sexual assault and attempted murder, Avery was exonerated by a DNA test. After filing a lawsuit for US$36 million in damages for the legal error, he was arrested two years later on suspicion of murdering another woman, only to be convicted by the same county that found him guilty 20 years before.
A few months earlier, HBO scored a hit with The Jinx: The Life and Deaths of Robert Durst, a similar show with six episodes. While filming the series, its director Andrew Jarecki managed to obtain a confession of sorts from Robert Durst, suspected for 30 years of murdering his wife, a close friend and a neighbour. Forgetting that his microphone was still on while visiting the bathroom during an interview, Durst inadvertently revealed the truth, admitting to the three murders. This surprise revelation ensured surefire success for The Jinx — especially since Robert Durst was arrested the day before the last episode aired — but it also raised several ethical questions.
Now CBS has a documentary series in the works based on the murder of JonBenet Ramsey, a six-year-old girl who was found dead in her parents' basement in 1996. The case, which stirred strong emotions in America at the time, still remains unsolved, as police were never able to establish enough credible evidence to identify a murderer.
The series will look at the case over a series of episodes, due to air in autumn 2016 on the network, 20 years after events. This latest true crime show comes in a long line of similar productions in a genre that's been popular on the US small screen since 2015.
Fictional reconstructions
To avoid any legal issues, other networks have played it safe with fictional reconstructions of true crime cases. John Travolta, Cuba Gooding Jr and David Schwimmer recently starred in the first season of American Crime Story, based on the highly mediatised trial of O.J. Simpson. The series, which aired February 2 to April 5, 2016, on FX, will be back next year with a new case as its focus.
NBC has delved into history for an upcoming fictional series, called Law & Order: True Crime, based on the trial of the Menendez brothers. This fictional drama reenacts a trial that kept America on tenterhooks in the 1990s, as Lyle and Erik Menendez stood accused of murdering their parents.