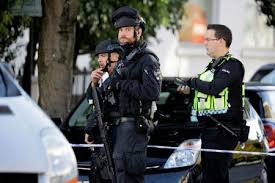 US President Donald Trump and Australian Prime Minister Malcolm Turnbull held talks on Friday at the White House where the two leaders sought to put aside previous tensions, but divisions on trade remained.
Trump pulled the United States out of the original 12-member Trans-Pacific Partnership – which was backed by Turnbull – soon after taking office last year and he repeated his opposition to the deal during a joint press conference on Friday.
"The Trans-Pacific Partnership was not a good deal for us," Trump said, stressing that he would rejoin a deal that was better for the United States, but prefers bilateral deals over pacts involving many countries.
Trump has argued the trade deal would hurt US workers.
Australia and the other remaining members of the pact published an amended version of the agreement this week and are expected to sign the new deal in March.
China's rising global power was also on the agenda for the White House talks with Turnbull. Trump has been a harsh critic of China's trade policies, while Australia has typically taken a less confrontational approach with China, its largest trading partner.
"There are people that want to try to paint the United States and its allies like Australia as being against China in some sort of rerun of the Cold War," Turnbull told reporters. "But … that is not accurate."
Trump said that US ties with Beijing have improved, but warned that the relationship could be derailed over trade disputes.
"That can be the only thing that can get in the way of a truly long-term great relationship, because we have all the ingredients for friendship," he said.
Turnbull's visit to the White House followed tense interactions between the two leaders last year, when they clashed over a refugee swap deal.
But Trump praised US-Australia ties on Friday.
"The relationship we have with Australia is a terrific relationship and probably stronger now than ever before," Trump said in brief public remarks at the Oval Office ahead of his meeting with the Australian prime minister.
Turnbull told the news conference that he and Trump had agreed on new initiatives to deepen security and economic ties.
"We're seeking to expand transparent and competitive global energy markets, cooperating on high-quality infrastructure investment in the United States and in the region – we've spent a lot of time talking about infrastructure, especially urban infrastructure," Turnbull told reporters.