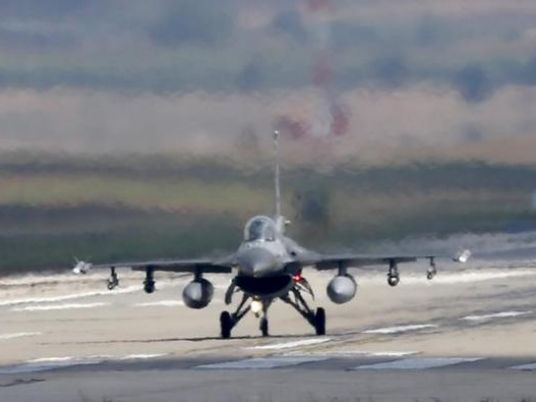 Turkish authorities ordered the detention of 73 air force pilots as part of the probe into the group blamed for July's failed coup, state media reported Thursday.
At least 45 had already been detained after police operations began Thursday across the country including the central Konya province and the capital Ankara, the official Anadolu news agency said.
The pilots are suspected of links to the group led by Fethullah Gulen, a US-based Muslim preacher whom Turkey accuses of ordering the July 15 putsch attempt.
Gulen, living in self-exile in Pennsylvania, strongly denies the allegations.
The accusations listed in the warrants for the pilots include "violating the constitution", being part of "an armed rebellion against the Turkish Republic" as well as "acting on behalf of the (Gulen) organisation", Dogan news agency reported.
Searches continued for some of the pilots at the Konya 3rd Main Jet Base Command where dozens have been detained in connection with the group since July, Anadolu said.
Last week, Turkish media said 47 military officers stationed at the base were detained for alleged links to the movement. Dogan reported 29 of the 47 officers were later placed under arrest.
Over 35,000 people have been arrested since July as part of the investigation into the group while nearly 26,000 have been released into "judicial control".
In total, Turkey says it has investigated 82,000 people in connection with the coup bid.
Tens of thousands of people in the judiciary, military, education sector and media have also been suspended or sacked for alleged links to the Gulen movement.
The purges and arrests have caused concern in the West over their extent and speed, with many European leaders urging Ankara to act within the rule of law.
Turkey insists it is doing so while stressing that it is dealing with an extraordinary threat which requires emergency measures.