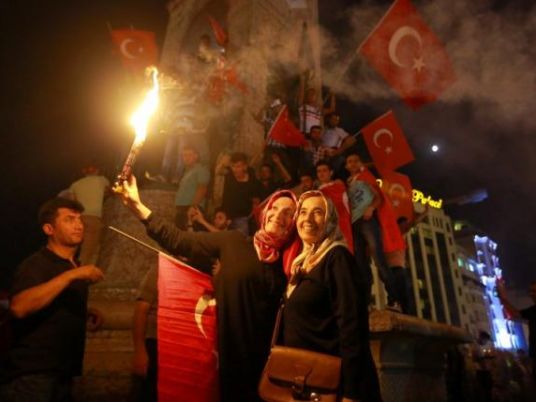 Turkey said on Thursday it would suspend the European Convention on Human Rights during a state of emergency it declared to pursue the plotters of last week's failed coup.
"Turkey will suspend the European Convention on Human Rights insofar as it does not conflict with its international obligations," Deputy Prime Minister Numan Kurtulmus was quoted as saying by the state-run Anadolu news agency.
Kurtulmus said Turkey would take the step "just like France has done under Article 15 of the convention," which allows signatory states to derogate certain rights during times of war or major public emergency.
He said that the state of emergency "does not contradict the European Convention on Human Rights."
Article 15 and other international rights treaties allow governments to restrict certain rights, including freedom of movement, expression and association during states of emergency.
However, the article stipulates that measures must be strictly proportionate and not discriminate against people based on ethnicity, religion or social group.
Kurtulmus also said the state of emergency may only last up to 45 days, despite being initially declared for a three-month span.
"We want to end the state of emergency as soon as possible," Kurtulmus said in quotes carried by private NTV television.
Turkey imposed the special measure as it presses ahead with a crackdown on suspects accused of staging last Friday's failed coup, blamed by the government on supporters of US-based cleric Fethullah Gulen.
Kurtulmus insisted that no steps would be taken to restrict basic rights and freedoms, telling journalists that "the decision on the state of emergency is aimed at cleansing the state of the gang" of conspirators.