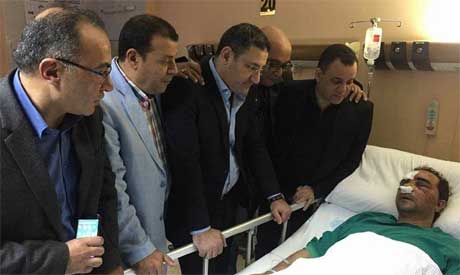 Three individuals broke into a mobile phone shop in Kuwait and beat two Egyptians working there.
One of the attackers was identified and is being sought by Kuwaiti authorities, according to the Kuwaiti newspaper Al Rai.
According to a security source, two Egyptians working in a mobile phone shop reported the assault to Kuwaiti police, Al Rai added.
According to the victims, they disagreed with a permanent customer of the shop. He left the shop and returned with two unidentified persons. The customer and the two unidentified persons assaulted the two Egyptian workers and then fled.
According to the security source, the complainants provided security officials with the name of the accused person, and legal measures were taken regarding the incident.
Assaults on Egyptian expatriates in some Gulf countries spur anger on social media from time to time.
Kuwait's Criminal Court sentenced a male citizen in September 2018 to 17 years in prison for brutal physical assault of an Egyptian expatriate during working hours at a motor repair shop in the industrial Shewaykh District.
Edited translation from Al-Masry Al-Youm