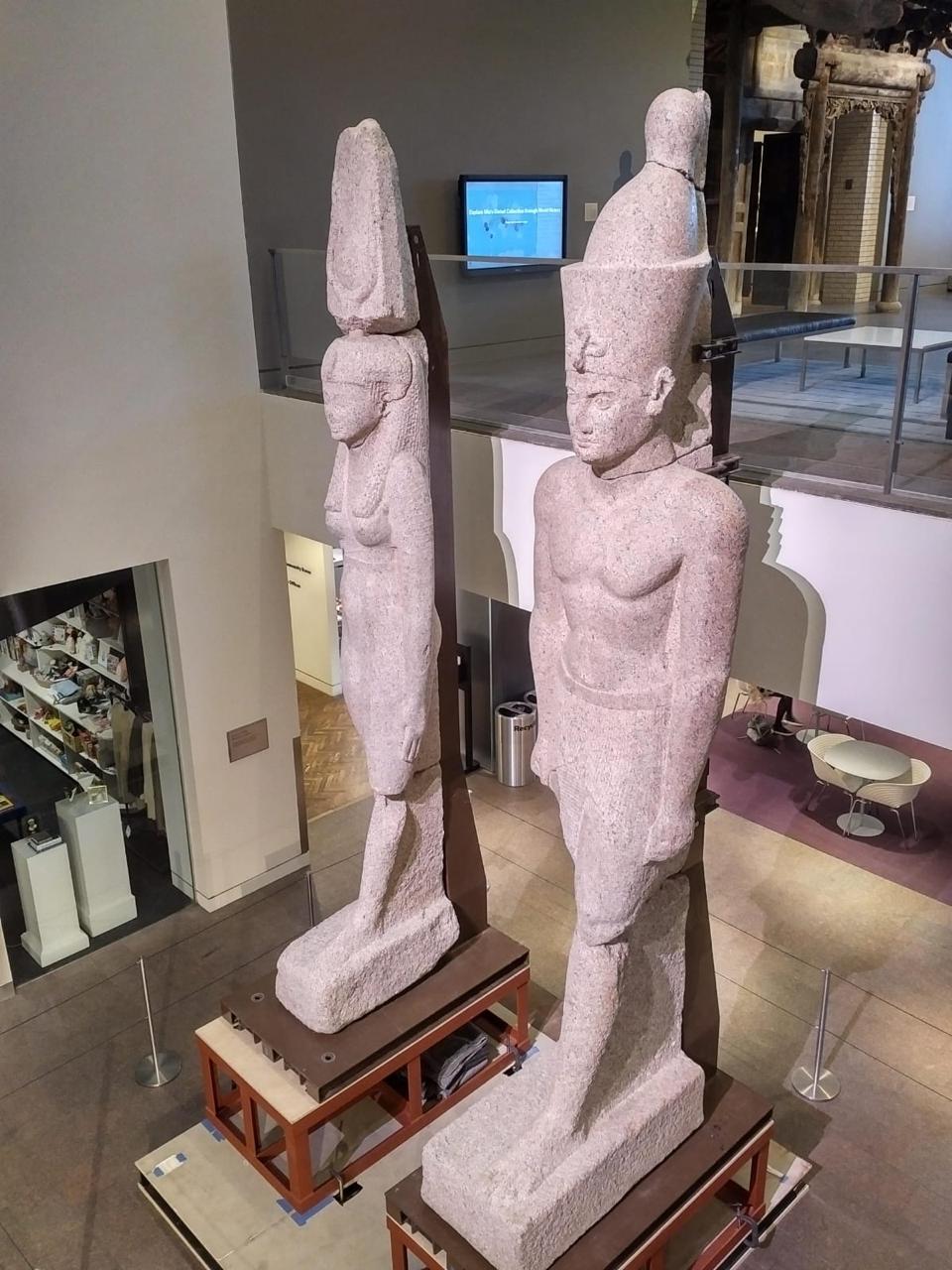 Egypt on Thursday received two enormous royal statues that had been displayed as part of the exhibition "Sunken Cities: The Enchanting World of Egypt" in the US.
The statues will be installed at the Grand Egyptian Museum.
Secretary-General of the Supreme Council of Antiquities Mostafa al-Waziry explained that the statues were returned following approval from the Cabinet, and will be transferred to the Grand Egyptian Museum.
The "Sunken Cities: Egypt's Enchanted World" exhibition first opened in 2015 at the Arab World Institute of France under the title "Osiris … the secrets of sunken Egypt." It then moved to the British Museum in London. The first tour of the artifacts ended with an exhibition in Switzerland.
The exhibition includes 293 pieces that tell the story of two of the most important ancient trade cities to sink under the Mediterranean following a destructive earthquake. The exhibition includes some pieces previously on display in the Graeco-Roman Museum in Alexandria as well as the Alexandria Museum and the Egyptian Museum in Tahrir.
Professor Moamen Othman, Head of the Museums Sector at the Ministry of Tourism and Antiquities, said that the two statues are of a king and a queen from the Ptolemaic period and are made of pink granite. Each statue is about five meters tall, he added.
The first statue depicts a king standing wearing the double crown, his left foot forward, his hands clenched at his sides.
The second statue depicts a queen wearing a transparent robe and the crown of Hathor, the Ministry of Tourism and Antiquities said in a statement.