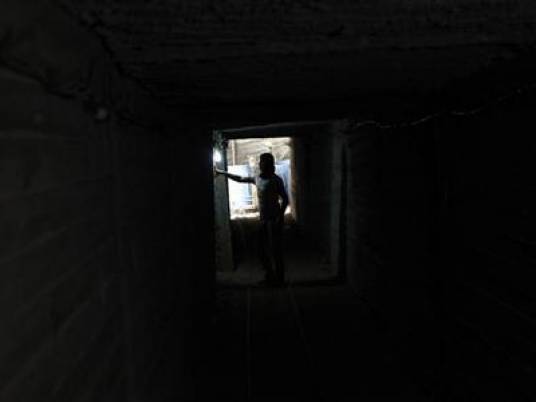 Two men were killed and eight others, including two women, were injured during an explosion on a bridge in Abu Hammad city Saturday, according to Essam Farahat from the Sharqiya health department.
The victims' bodies were transferred to Abu Hammad public hospital.
Major General Meleegy Farahat, the Sharqiya security chief, was notified of the blast on Al-Mamar bridge and explosives' experts were dispatched to the scene. The area was then cordoned off by security forces.
One of the victims, Ibrahim Mohamed Ashour, worked as a wood trader, and was driving his car when the explosion occured. The two injured women suffered from shock. The other wounded people included three children and three men. They suffered from head wounds and lacerations to the face from broken glass during the blast.
Train traffic on the Zagazig-Ismailia line was hampered due to the blast, which led to the collapse of part of the tunnel.
A police report has been filed and prosecution is conducting investigations.
Edited translation from Al-Masry Al-Youm