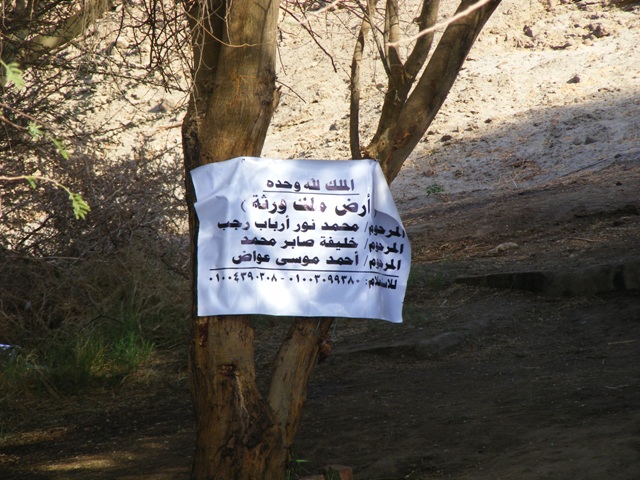 Two rock-carved cemeteries belonging to the Late Period of ancient Egypt have been discovered close to the shrine of Agha Khan, located west of Aswan, the Antiquities Ministry said in a press release on Monday.
Nasr Salama, head of the ministry's department for Aswan and Nubia antiquities, said the two cemeteries were badly preserved, with no inscriptions were found on the walls.
However, the remains of tombs and mummies were found inside. Salama said that stairs were discovered that lead to a small, square burial chamber.
The discovery was made by the ministry's school for excavations. Adel Tohamy, head of the school, said the archaeologists trained at the school were using modern equipment for archaeological excavation and documentation.