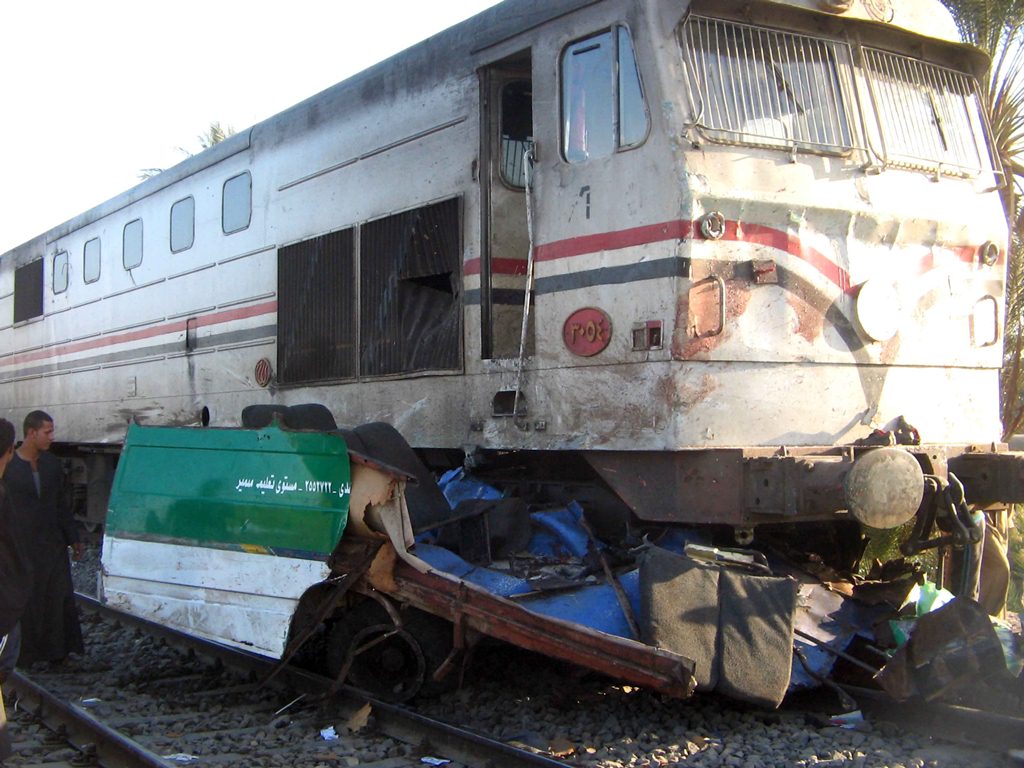 Two suspects implicated in November's Assiut bus-train collision have been referred to the Criminal Court by Prosecutor General Talaat Abdallah.
Fifty-one schoolchildren were killed when a train hit their bus at a railway crossing.
The prosecutor's office released a statement on Monday saying that Abdallah referred a worker at the train crossing from Mandara village, as well as an observer from al-Hawatka, to the court for criminal negligence that resulted in the deaths of the children and damage to public property.
On Saturday the North Assiut prosecutor referred another 13 suspects in the same case to a disciplinary tribunal on charges of gross negligence, a judicial source told Al-Masry Al-Youm.
Prosecutors in Assiut have so far interrogated 15 suspects in the Egyptian Railways Authority, including the former head of the authority.
Investigations suggest gross negligence on the part of the authority's administration, who should have begun maintenance on the railways 10 years ago.
Edited translation from Al-Masry Al-Youm