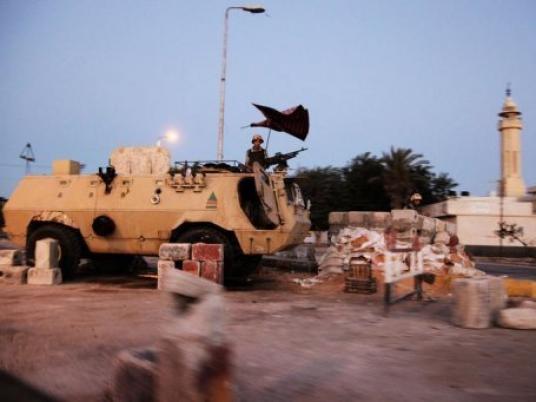 Two Central Security Forces soldiers were injured during clashes with suspected smugglers on the Egypt-Israel border south of Rafah on Thursday.
"The Central Security Forces charged with securing the border south of Karam Abu Salem crossing spotted a group of smugglers of illegal migrants and exchanged fire with them, leading to the injury of two soldiers. The smugglers escaped into the desert," a security source said.
The injured soldiers were transferred to Rafah Central Hospital.
A cafe owner in Arish reported to police on Thursday that a resident found a bomb in a bag that had been thrown on the street.
Security forces and experts disabled the bomb after removing it from the scene to a place away from residential areas.
The transfer of tanks from Rafah and Sheikh Zuwayed to other areas in North Sinai continued Thursday as part of an ongoing redeployment of troops, a security source said.
Security forces in North Sinai also confiscated eight trucks carrying hundreds of tons of cement believed to be heading for the tunnels to Gaza.
Edited translation from Al-Masry Al-Youm