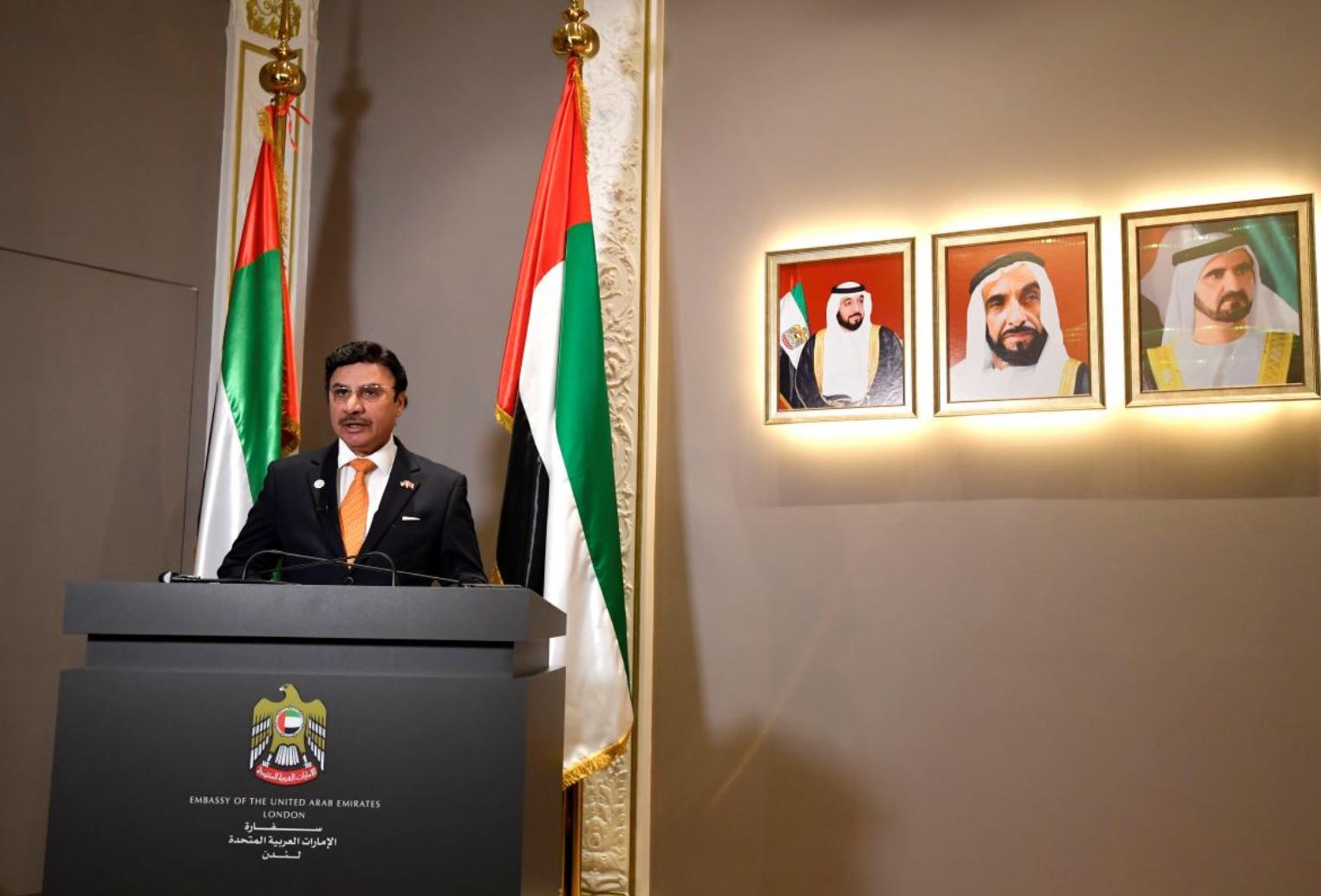 LONDON (Reuters) – The United Arab Emirates signaled on Friday a British academic it jailed for life on spying charges could be freed after his family appealed for clemency in a case that has strained ties between the longstanding allies.
Matthew Hedges, 31, was sentenced on Wednesday on charges of spying for the British government, in a move described as deeply disappointing by Prime Minister Theresa May.
"Mr Hedges' family have made a request for clemency and the government is studying that request," the UAE's ambassador to London, Sulaiman Hamid Almazroui, said.
"We have an extremely close partnership with the UK," he told reporters. "Because of the strength of that relationship we are hopeful that an amicable solution can be reached."
The doctoral student at Durham University has been held since May 5, when he was arrested at Dubai International Airport after a two-week research visit.
"We have asked for clemency – we will wait to see what happens," Hedges' wife Daniela Tejada told Reuters after the ambassador spoke. She denies he is a spy.
His family have cast him as a talented researcher who fell foul of the UAE's security and justice system. The UAE cast him as a British spy who was given a fair trial for grave espionage offences.
"We hope the UAE now looks favourably on the family's request for clemency," a spokeswoman for Britain's Foreign Office said.
Pardon
The Gulf state does not dictate verdicts to its courts and there was full and proper legal process in Hedges' case, the ambassador said. There had not been a "five minute show trial" as he said some media had reported.
"This was an extremely serious case. We live in a dangerous neighborhood and national security must be a top priority," said Almazroui, adding that everyone had the right to request a pardon.
"This was an unusual case: many researchers visit the UAE freely every year without breaking our laws," he said.
Hedges' family said the evidence presented against him consisted of notes from his dissertation research.
"Matt was held in an undisclosed location in solitary confinement for over 5 months, with no charge, no lawyer and very limited consular access," his wife said.
"The judicial system in the UAE and the UK cannot be compared. I was in the courtroom and the hearing lasted less than 5 minutes," she added.
A life sentence for a non-Emirati entails a maximum of 25 years in jail followed by deportation, according to UAE state-run media.
Foreign Secretary Jeremy Hunt had warned that the verdict could hurt relations with the UAE.
Editing by Alistair Smout and Stephen Addison, William Maclean.