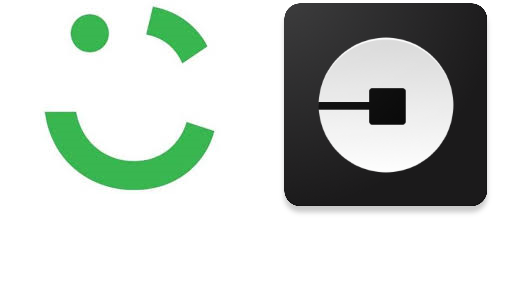 Uber bought out biggest prior rival ride-hailing service Careem Networks FZ for $3.1 billion, the largest deal cut by Chief Executive Officer Dara Khosrowshahi on his freehold.
Upon the agreement, Uber will pay Careem $1.4 billion in cash and another $1.7 in shares once the deal is finalized, according to statements released by both companies. Both riding-hail apps are waiting for legal approval from the 15 countries to which Careem has expanded during recent years.
Careem's past value of US$1 billion was formerly the greatest among all Middle East technology startups, according to Bloomberg.
Bringing the two companies under one administration, the agreement authorizes the companies to increase prices parallel to the decreasing competitive pressure between the two ride-hailing apps, an important income point for drivers from both of them.
"Uber was very good at convincing the management team that they can run independently post-acquisition," venture capitalist David Chao, an investor in Careem, told Bloomberg, referring to the Dubai-based firm. "I think terms were good and this was a huge victory for Uber," he added.
Bloomberg asserted that the real victory for Uber is its ability to keep its dominant position in the industry, coping with the recent chain of business that the sector has witnessed.
Bloomberg has previously mentioned that Uber's surprising plans come before its imminent initial public offering, considered the biggest in the history of New York Stock listings. It is scheduled that Uber will publicly file for an IPO in April, leading to a noticeable increase in the company's value that could reach US$120 billion, according to previous statements made to Bloomberg.
The business news agency also acknowledged that Uber has been seeking deals aimed at strengthening its ties to the Middle East. The agency predicts that if the deal is completed, it will noticeably boost the startup market in the Middle East, following Amazon's acquisition of Dubai-based online retailer Souq.com for $580 million in 2017.
Meziane Lasfer, Professor of Finance at Cass Business School in Dubai where the recently purchased Careem's company is based, pointed out that Careem's investors benefit from the acquisition as they are guaranteed a portion of the $3.1 billion. Moreover, if the share prices reach more than the $55 price agreed upon in the deal, Careem will have "a large potential upside value," according to Bloomberg.
The Egyptian Competition Authority (ECA) released an official statement in which it laid out its worries concerning the agreement, stating that it "may lead to a significant impediment on effective competition in the markets." ECA believes that following the deal, consumers may be limited by fewer choices.