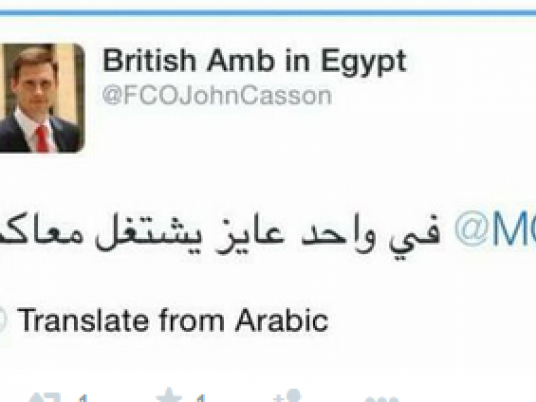 The UK ambassador to Cairo made the social network punchline of the day on Thursday when he replied to a humorous follower who said he wanted to work as "Egypt's ambassador to England".
"Somebody wants to work with you," John Casson wrote in colloquial Egyptian Arabic in a retweet to the Egyptian Foreign Affairs Ministry.
Twitter users reacted with laughter to Casson's tweet in which he replied to the humorous follower, @Balla7a.
"That was kind, Mr. Ambassador," @ShiekhL7ara commented.
"You are terrifically smart," @TheJu81 tweeted.