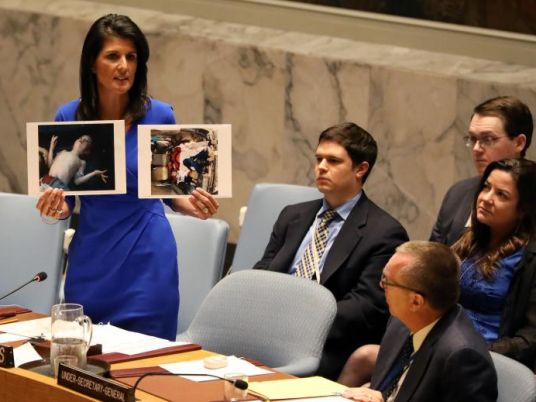 Britain would find it difficult to refuse a request for military assistance in Syria from the United States if President Donald Trump decided to take action against Syrian President Bashar al-Assad over chemical weapons use, foreign minister Boris Johnson said.
The United States accused the Syrian army of carrying out an April 4 attack in which scores of people died from poison gas. It responded by launching cruise missiles against a Syrian air base, and has said it would not tolerate use of chemical weapons by the Assad government.
Britain endorsed the US response to the chemical attack, but was not directly involved. However, Johnson suggested the government would back Trump militarily if requested to do so in the event of any future chemical weapons attack.
"If the Americans were once again to be forced by the actions of the Assad regime … and they ask us to help it would be very difficult to say no," Johnson told BBC radio.
Johnson said it remained to be seen whether such military assistance might need the permission of parliament, which in 2013 voted against bombing Assad's forces in Syria to deter them from using chemical weapons.
The April attack in Syria has raised tension between Western powers and Russia, which has provided military backing to Assad's government.
Reporting by William James, editing by Estelle Shirbon