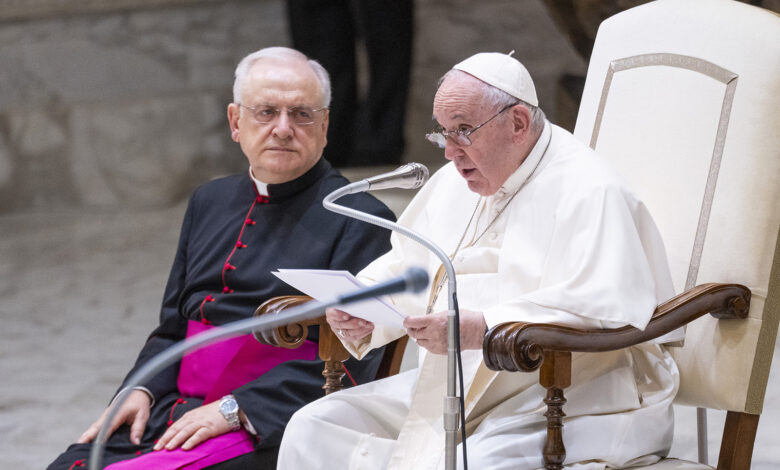 Ukraine has invited the Apostolic Nuncio to Ukraine, Archbishop Visvaldas Kulbokas, to the country to address Pope Francis' recent comments on late Russian political commentator Darya Dugina, in which he referred to her as being among the "innocents" who pay for war.
Ukraine's Ministry of Foreign Affairs on Thursday expressed disappointment over the Pope's statement saying it "unjustly" equates "the aggressor and the victim."
It added that discussing the death of a Russian citizen on Russian territory — which Ukraine says it was not involved in — in the context of the Russia-Ukraine war creates 'confusion."
What the Pope said: Pope Francis on Wednesday said Dugina, who was killed in a Moscow car bomb on Aug. 20, is among the "innocents" killed by war.
"I think of the poor girl that was blown up in the air by a bomb under the seat of a car in Moscow. Innocents pay for the war," the Pope said. 
Russia has blamed the Ukrainian security service for the car bombing that killed Dugina, according to state media, while Ukraine has denied any involvement.