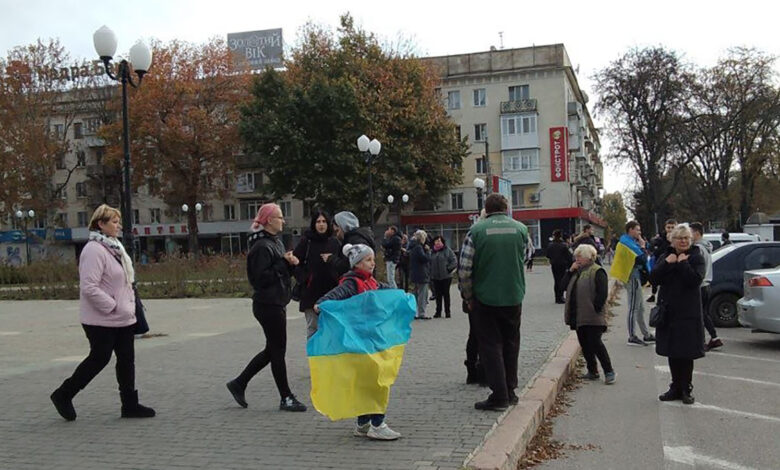 The Ukrainian military on Friday entered the western edge of Kherson city, according to images on social media geolocated by CNN.
Ukrainian troops can be seen surrounded by residents in Kherson City's Shumenskyi District.
Residents of Kherson city have also flooded the city's central square, waving and riasing Ukrainian flags, in other images geolocated by CNN.