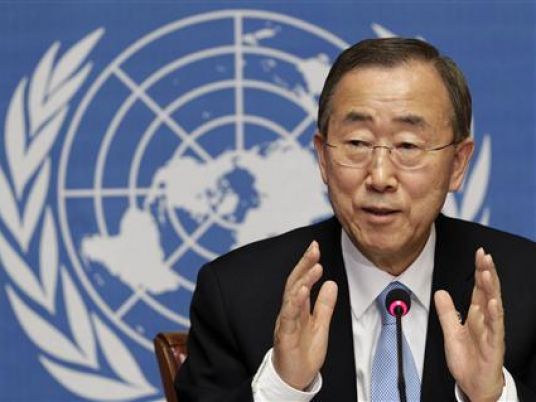 Secretary General of the United Nations Ban Ki-moon called for Egypt's controversial law on protests to be amended in a statement Wednesday.
"The Secretary-General is seriously concerned by the detentions and violent dispersal of protesters in Egypt, including reports of sexual assault," the statement read.
Ban Ki-moon said that an atmosphere of freedom is needed ahead of the referendum on the new constitution as well as parliamentary and presidential elections.
"He reiterates the concerns expressed by the United Nations High Commissioner for Human Rights that the new law that was passed could lead to serious breaches of the right to freedom of peaceful assembly," the statement added.