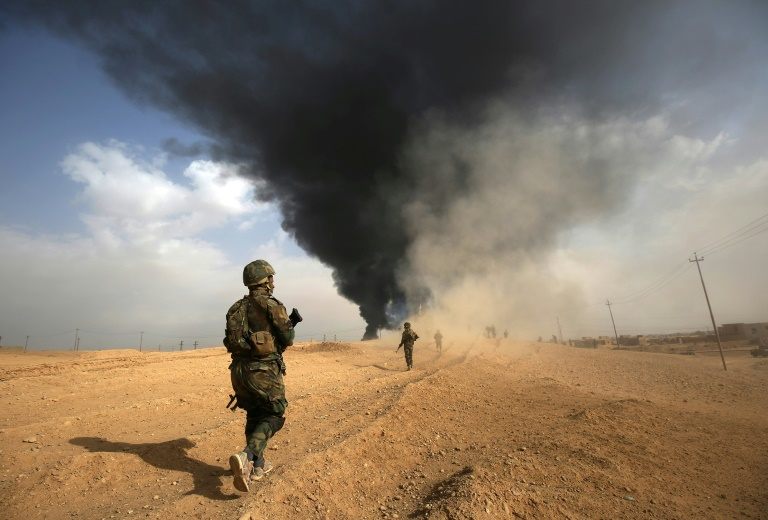 The United Nations human rights office is seriously concerned about the shelling of residential areas in Iraq's northern town of Tuz Khurmatu in which civilians were killed, a UN spokeswoman said on Friday.
It was not clear who was doing the shelling, which took place on Dec. 9 and 12 and came from the mountains overlooking the area, the spokeswoman, Liz Throssell, told a regular UN briefing in Geneva.
"Iraqi forces are still working to discover the exact locations from which the shelling has come and the identity of those responsible," she said.
The shelling of the ethnically-mixed town happened after many of its Kurdish population was displaced following clashes with Turkmen paramilitary groups.
Tuz Khurmatu is made up of Turkmen, Kurds and Arabs located 75 km (47 miles) south of the oil-rich city of Kirkuk. It came under the full control of Iraqi government forces and mostly Iran-backed Shi'ite paramilitaries known as Popular Mobilisation Forces (PMF) in October.
It had been under control of Kurdish Peshmerga fighters since 2014.
Iraq's semi-autonomous Kurdistan Regional Government (KRG) unilaterally held an independence referendum on Sept. 25 and Kurds voted overwhelmingly to secede, defying Baghdad and alarming neighboring Turkey and Iran who have their own Kurdish minorities.
The referendum was held in Kurdish areas and disputed territories claimed by both Baghdad and Erbil.
The Iraqi government responded by seizing Kurdish-held Kirkuk and other territory disputed between the Kurds and the central government, including Tuz Khurmatu.
It also banned direct flights to Kurdistan and demanded control over border crossings.
Clashes broke out between the Peshmerga and Turkmen PMF units in recent weeks, Throssell said, leaving an unconfirmed number of deaths from both groups.
UN human rights officers visited the town on December 7 and 14 to investigate reports of the burning of homes and looting of businesses and found some 150 premises burned.
Thousands of residents, mainly Kurds, left for the KRG, and many have not returned.