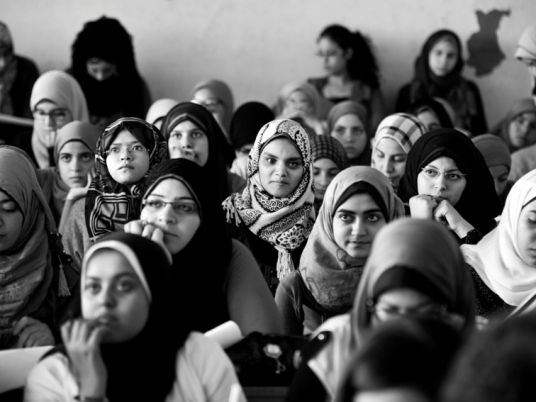 A major conference on the empowerment of women, which kicked off in Cairo on Monday and discusses progress in the application of UN recommendations on gender equality, has highlighted "tangible" improvement in the status of Arab women, despite the persistence of certain setbacks.
The Beijing +20 conference, which includes The United Nations Economic and Social Committee of Western Asia (ESCWA), UN Women and the Arab League, serves as a review of it achievements following the implementation of the 20-year-old
Declaration and Platform for Action (Beijing+20)
.
The Beijing declaration, issued during the the UN's fourth conference on women in 1995, represents a world framework for the accomplishment of gender equality and women empowerment.
In her
speech
, UN Women Executive Director, Phumzile Mlambo-Ngcuka said, "the review shows that 20 years after the Beijing Conference….. and after more than 100 years of gender struggle, no country in the world has achieved gender equality."
She noted, however, that both progress and setbacks could be detected in some fields in 21 Arab countries that had submitted their national reports on gender equality achievements.
"Women actively participated in political movements and revolutions in some countries. This enhanced their role in the development of constitutions and legislations," Mlambo-Ngcuka said. "Women's representation in parliament increased even at the ministerial level. Algeria and Tunisia reached 30 percent of women in parliament, and Egypt introduced a 25 percent quota for women in local councils."
She also pointed to Egypt's enactment of anti-sexual harassment laws.
Speaking of persistent deficiencies, Mlambo-Ngcuka pointed to the fact that "female representation in elected bodies in the Arab region is the lowest in the world," with many still subjected to violence and marginalized from decision-making.
Speaking at the conference, Arab League chief Nabil al-Araby said Arab women have endured complicated circumstances in the latest decade, but have nonetheless succeeded in playing an effective role in defending their homelands.
Giving examples of women's suffering, Araby said Palestinian women have endured "systematic violence and terrorism by Israeli occupation forces," while women in Syria have experienced displacement and disunity with their families.
A number of women in other Arab states are also facing intellectual terrorism under a veneer of religion, Araby said, adding that this fact obliges them to take action.
ESCWA chief Rima Khalaf said Arab states have progressed on a tangible level in various fields by committing to the Beijing framework. She noted that many Arab women still, however, experience poverty, discrimination, marginalization and unemployment
Khalaf also gave examples of women in the Palestinian territories, Iraq and Syria to help convey how violence, displacement and slavery negatively impact women in the Arab region.
The Beijing +20 conference ends on Tuesday.