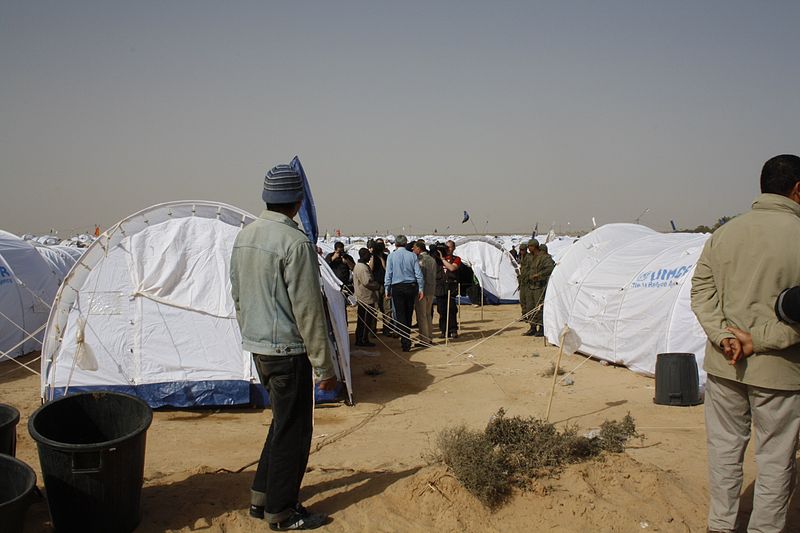 CAIRO (AP) — The U.N. refugee agency says it's concerned over a Libyan militia forcing 1,900 displaced people out of their refugee camp in the capital, Tripoli.
UNHCR spokesman William Spindler says the militia ran 370 families, originally from the western city of Tawergha, out of their homes in the Triq al-Matar camp last week.
He says the militia also "arrested" around 100 of the Tawerghas, 12 of whom are being held in dismal conditions.
He said Tuesday the displaced in other Tripoli camps are also at risk of "forced evictions."
Libya plunged into chaos after the 2011 uprising that toppled and killed dictator Moammar Gadhafi and is now split between rival governments, each relying on several militias.
The Misrata militia, which is dominant in Tripoli, blames the Tawergha for siding with Gadhafi.