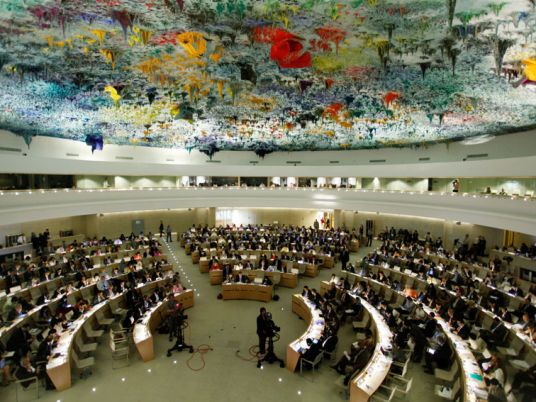 The UN human rights chief says he is "dismayed" by US President Donald Trump's attempts to "intimidate or undermine" journalists and judges, and is concerned about the impact of Trump's order banning US entry to people of six mostly Muslim countries.
Zeid Ra'ad al-Hussein chronicled a litany of human rights concerns worldwide, including "chilling indifference" among some leaders in the European Union toward migrants, a crackdown on lawyers and rights advocates in China, and a new Russian law that may have been used "arbitrarily" to curb free expression.
The rights chief was speaking Wednesday at a Human Rights Council session in Geneva.
Zeid took aim at Trump's executive order that bans admission of people from six predominantly Muslim countries for 90 days and policies that could expand deportation.