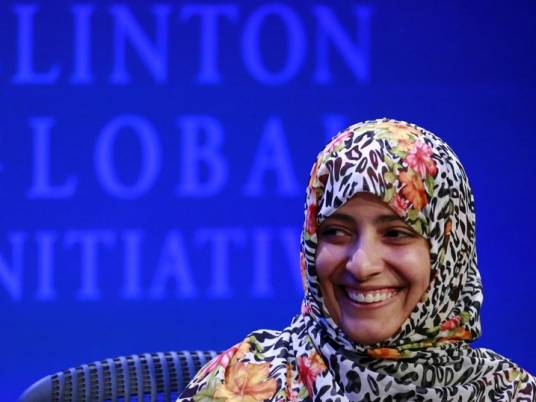 Martin Nesirky, spokesperson for the Secretary-General of the United Nations, refused to comment on the Egyptian authorities preventing Yemeni political activist Tawakkol Karman, winner of the Nobel Peace Prize, from entering the country a few days ago, saying she was not making the visit in any official capacity.
"We're certainly aware of the reports. To my knowledge, she did not visit Egypt in her capacity as an MDG [Millennium Development Goals] advocate," he stressed.
The new official spokesman also expressed the views of the UN Secretary-General Ban Ki-moon on the developments in Egypt, including "the need for reconciliation, and the need for a political process that is inclusive."
"Protests should be allowed to go ahead," he stressed, "but they should be peaceful protests."
Ban Ki-moon calls for "either the release of Mr. [Mohamed] Morsy and other members of the Muslim Brotherhood or for a transparent judicial process to begin."
Nesirky noted that the UN Secretary-General has recently spoken directly with a number of Egyptian leaders about the restoration of civilian rule in the country.