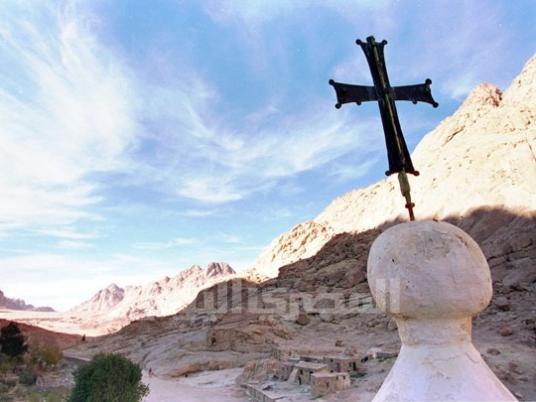 UNESCO will announce the Holy Family route in Egypt as a world heritage soon, said Director General of International Relations at the Tourism Development Authority Adel al-Gindy.
Gindy added that this announcement will have a positive effect on the volume of tourism flows; three million tourists joined the Holy Family journey in the first year of its launch.
The Tourism Development Authority contacted Opera Romana, the media arm of the Vatican State that is responsible for religious trips, Gindy told Al-Masry Al-Youm. The Pope's visit to Egypt had a positive impact and would contribute to promoting the Holy Family journey program.
According to Gindy, the program includes different types of tourism such as archaeological, spiritual and Nile cruises which the Tourism Ministry plans to revive.
There is also a project to simulate the journey of the Holy Family through a sound and light show in Gabal El-Tair (Bird Mountain), Samalout, which would highlight the beauty and splendor of the place, in addition to developing leisure tourism in Minya.
The authority is studying the development of St. Catherine's Monastery as a global tourist destination, he said, pointing out that the Monastery's visit is not part of the Holy Family's journey program, but will be included as an option for tourists participating in the program.
Edited translation from Al-Masry Al-Youm