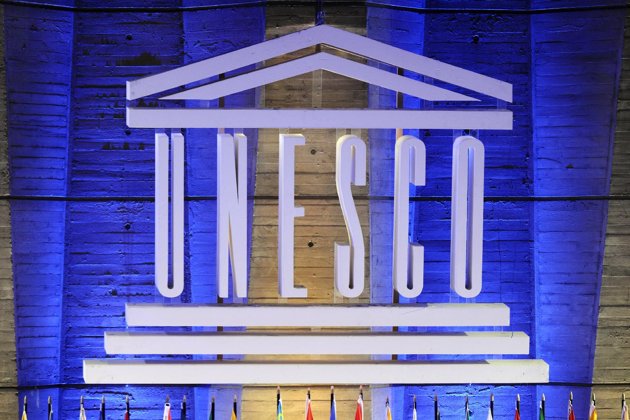 UNESCO will sponsor the launch of a campaign aimed at preserving heritage sites endangered by extremism on Wednesday.
The organization's regional director, Gaith Fariz, said UNESCO chief Irina Bokova will launch the campaign
#Unite4Heritage
in cooperation with the Antiquities Ministry. He explained that the initiative has "the objective of mobilizing efforts to preserve threatened cultural heritage sites and stand against extremist activities."
Bokova will also address representatives from al-Azhar and the Egyptian Coptic Church during her three-day visit, according to Fariz, who said she also planned to meet with Egypt's President Abdel Fattah al-Sisi and Secretary General of the Arab League, Nabil al-Araby.
The UNESCO chief will take part in the international conference "Cultural Heritage Under Threat" in Egypt which will discuss a means of combatting looting, according to statements by Egypt's Antiquities Minister, Mamdouh al-Damaty, quoted by state-run news agency MENA.
The conference will discuss ways of uniting efforts among regional countries, as well as international options to combat antiquity theft.
Ali Ahmed, who heads the ministry's department for retrieved antiquities, said the conference will include a session that tackles the effects of regional security and political instability on the protection of heritage.