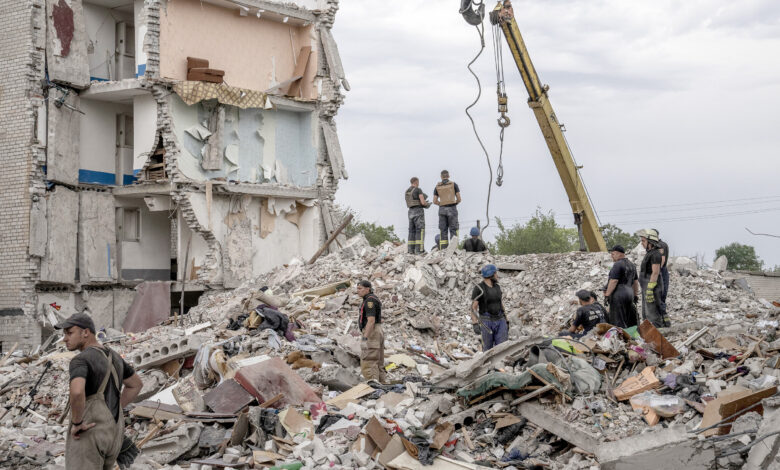 The death toll from a strike at a residential building in the town of Chasiv Yar in eastern Ukraine on Saturday has increased to 38, including a child, according to the Emergency Services of Ukraine.
Nine people were rescued from the rubble and "more than 320 tons of destroyed elements of the building were cleared and disassembled," according to an earlier statement on Facebook from Ukraine's State Service for Emergency Situations in the Donetsk region.
Emergency teams continue to work at the site, it said.