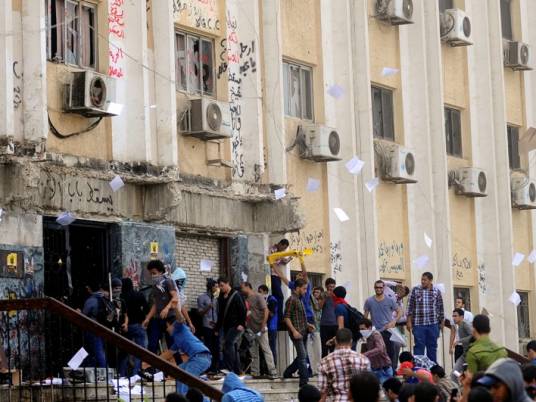 The committee, formed by Supreme Council for Universities, tasked with proposing amendments on Universities law, has put forth a proposal that would add a new article to the law to confront "terrorism" inside universities.
The article stipulates that the university president can dismiss students who practise "terrorism" or sabotage actions that harm educational process, suspend it, endangers the university, hamper lectures, exams and work inside the university, assault people, public and private properties, incite violence and using force among people after a swift investigation by the university.
The student would first receive a notice from the diciplinary board, where the dismissal could be appealed. The challenge would be reviewed swiftly, and if the student were to be dismissed, the decision would be final and unchallengeable.
Edited translation from Al-Masry Al-Youm