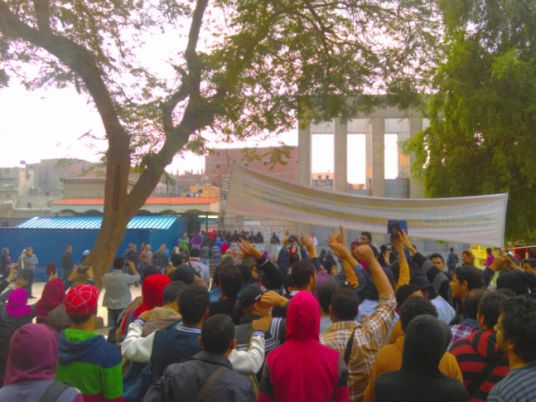 Student unions from 17 Egyptian universities have rejected a decision made by a Higher Education Ministry commission to rerun elections for the country's national university student union.
"We have all lost confidence in decision-makers at this ministry, and have all come to realize that there will not be a democracy in Egypt as we expected, not even for a single moment," the students said in a joint statement released Saturday at the Journalists' Syndicate. Signatories to the statement represent 34 votes out of a registered 46.
Rage swept across student unions at several Egyptian universities when the ministry decided last week to rerun elections for the national union, based on challenges filed against the voting process at Zagazig University. The ministry ordered that a new date be set to re-elect a student union leader.
Independent students have had landslide victories at the union's executive board, but believe that the decision to rerun the elections represents a reluctance by the ministry to accept the defeat of its alleged favorite runners.
"The ministry has pushed aside students' votes to act as the sole voice," the statement read, labelling the cancellation of election results "farcical."
Edited translation from Al-Masry Al-Youm