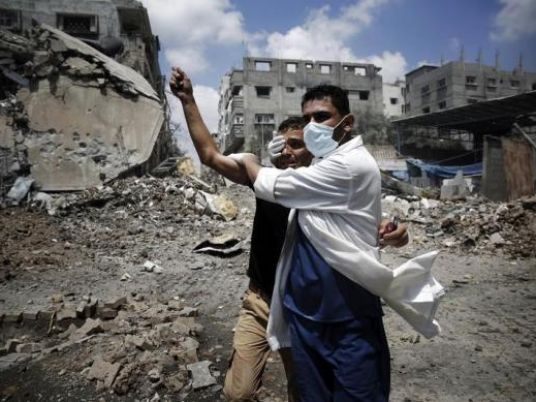 The number of Palestinians displaced by Israeli military operations in Gaza and sheltered by the United Nations has reached 220,000, according to a UN report.
A report by the UN's Office for the Coordination of Humanitarian Affairs (OCHA) said they are sheltered across 86 schools run by the United Nations Relief and Work Agency. Each facility is home to 2,400 refugees, which is well beyond its maximum capacity of 500.
Eighteen thousand displaced people are being hosted by Palestinian families, the report noted.
Due to the conflict, 299,000 Palestinian children are in need of specialized psychological therapy.
It added that US$38 million are needed to support 9,395 families.
Edited translation from MENA