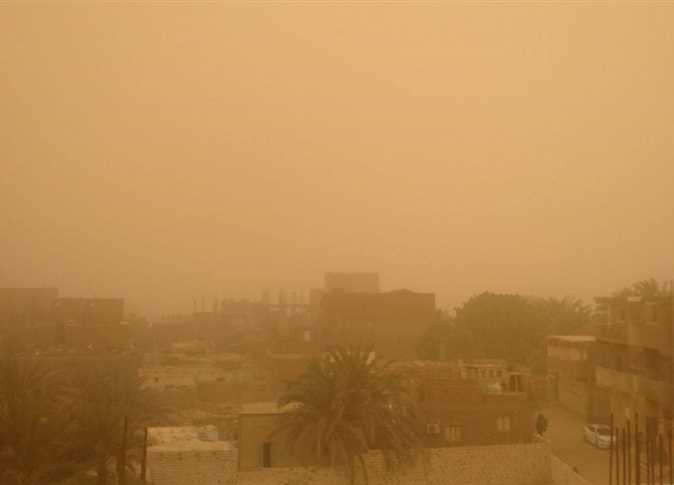 A member of the Egyptian Meteorological Authority's media center on Monday warned of new dust storms and high temperatures by the end of the week.
Mahmoud al-Qayatisaid in televised statements that Wednesday will witness the beginning of Khamasini desert depression, which will have a limited impact on the western sector of Egypt, such as the western desert of Siwa, Salloum and Matrouh.
He added that the temperatures will rise gradually, with the peak of the rise in temperatures and the activity of the winds on Thursday.
The weather will be very hot during the daytime, with temperatures such as 33C in the northern coasts, 39C in Cairo,  and between 44C to 45C in southern Upper Egypt.
Qayati explained that this depression is active and brings southerly winds from the Western Desert.
This will cause sand and dust to be stirred up in many regions of Egypt, such as Greater Cairo, Lower Egypt, the northern coasts, the Suez Canal cities, and the governorates of northern Upper Egypt.
This depression is similar to the previous one in that it coincides with cooling in the upper layers of the air, which causes the formation of some thunderclouds across the country.