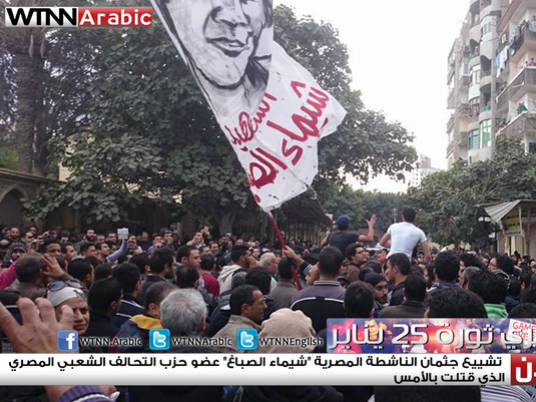 The death toll rose to 16 people on Sunday as protests erupted in some areas in Egypt commemorating the 2011 uprising against former leader Hosni Mubarak,
spokesperson Hossam Abdel Ghaffar told MENA.
Cairo alone saw 13 deaths, two in Beheira and one in Alexandria.
"Two died in Beheira after the explosion of an IED they were trying to plant, and two died in Matariya, Ain Shams, while another died in Alexandria in encounters between police and anti-government protesters," the ministry added.
The ministry also raised total injuries to 38. Injuries were also spread across Cairo, Alexandria,
Kafr al-Sheikh, Minya and Beheira.