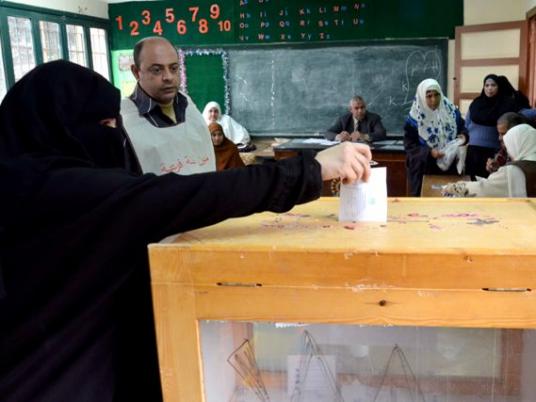 President Mohamed Morsy received a major blow on Tuesday after a large number of judges refused to supervise the 15 December constitutional referendum.
Judges Club head Ahmed al-Zend said in a press conference that 90 percent of judges and prosecutors across the country would not participate in the upcoming constitutional referendum based on a survey conducted by the club.
Judges and prosecutors have also expressed their rejection of the referendum through meetings of judges and prosecutors clubs in various governorates, Zend added.
The general assembly at the Damanhour First Instance Court recommended on Tuesday that judges boycott the referendum. Court president Hassan Basyouni told Aswat Masriya website that the general assembly decided to halt the court's activities until it reconvenes on 25 December.
He said the court also decided not to recognize Talaat Ibrahim Abdallah as prosecutor general. President Mohamed Morsy appointed Abdallah last month to replace Abdel Meguid Mahmoud.
The Port Said judges club adopted a similar stance, state-run news agency MENA reported on Tuesday. The agency quoted the club's chairperson as saying that the amendments made by Morsy on Saturday to the controversial 22 November declaration have failed to annul its effects and "again circumvented judges' and citizen's demands."
The Assiut Judges Club also voted against supervising the referendum during an emergency general assembly meeting Sunday.
The prosecutor general issued a memorandum on Tuesday appealing to prosecutors nationwide to supervise Saturday's referendum.
In his memorandum, Abdallah wrote that he understands prosecutors suspended their work because of the first constitutional declaration which they felt compromised the independence of the judiciary but pointed out that the president replaced the declaration with a weaker one after meeting with various political forces.
Abdallah urged the prosecutors not to engage with politics and to resume work in order to restore the prestige of the judiciary.