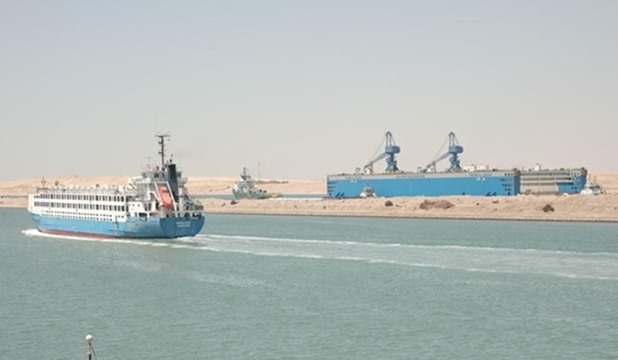 Chairman of the Suez Canal Authority Osama Rabie said the South Korean-built "Fakhr Al-Kanah" floating dock has been shipped to Egypt with a payload of 35,000 tons to join the Port Said Shipyard via the Posh Hawk vessel coming from Sang Sangin shipyard in South Korea.
In a statement on Saturday, Rabie asserted the floating basin "Fakhr Al-Kanah" is considered a quantum leap that would add new capabilities in the maintenance works of ships and huge maritime units.
The move comes as part of the authority's action strategy for having different income sources through the promotion of additional services offered to ships crossing the Suez Canal, he added.
Rabie said the new floating dock is the latest addition to the Port Said Shipyard that includes another three floating basins used in repairing various vessels.