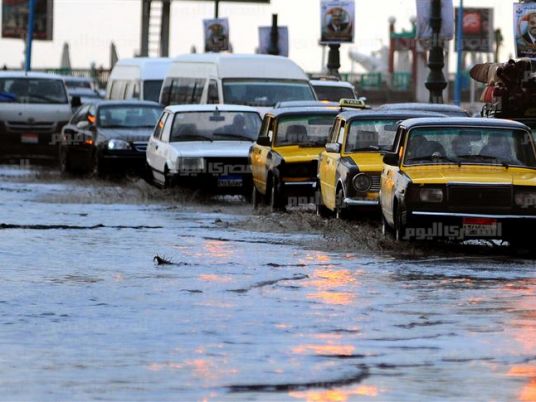 Egypt's Mediterranean province of Alexandria was hit Wednesday with a second round of thunderstorms causing flooding in some main streets and cross-sections.
Many citizens could not go to work and schools have reported a high absentee rate.
Acting Alexandria Governor Soaad al-Khouly declared Thursday an official day off for government agencies and schools, Egypt's state TV reported. Her decision came after the Cabinet empowered governors to declare a day off based on the situation in each of the rainfall-hit provinces.
Authorities at the Alexandria Seaport closed the Alexandria and Dekheila straits on Wednesday for the second day in a row due to inclement weather and high wind speeds.
Fathy Taha, acting director of the seaport, told
Al-Masry Al-Youm
the measure was meant to maintain the safety of the shipping and navigation industries.
Alexandria witnessed violent rainstorms in late October that killed five people and forced former Governor Hany al-Messiry to resign.

Edited translation from Al-Masry Al-Youm