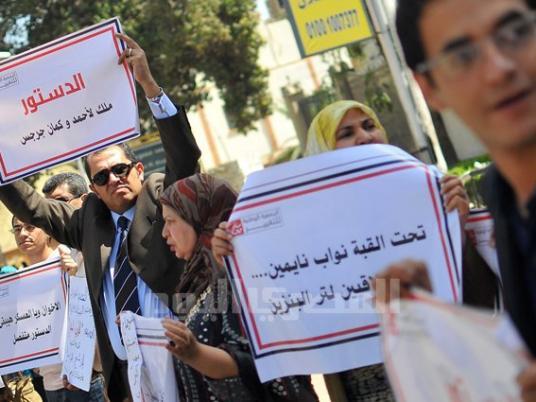 Father Johanna Qulta, representative of the Catholic Church in the Constituent Assembly, has said that the three churches of Egypt are currently holding ongoing meetings to decide on a common stance regarding the formation of the assembly.
He added that the churches are also considering a unified stance with the Al-Azhar, according to the news website Sada al-Balad. "The options are to withdraw from the assembly, freeze our membership or continue to be a part of it," he said.
He pointed out that this is a sensitive moment in the history of Egypt that requires wisdom "so that future generations do not blame us for any wrong decisions we make today," he said.
Reverend Andre Zaki, vice president of the Anglican Church in Egypt, has said that Egyptians, especially Christians, were disappointed by the selection of the Constituent Assembly.
"The Islamists are trying to dominate it, just like they did with the first assembly that was disbanded by a court ruling," Zaki said. "The assembly ignored intellectuals, scholars and legal experts, and the representation of Christians and women is weak."
"This assembly goes against Egyptians' aspirations for a modern constitution that represents all segments of society," he added.
Zaki said the way out of this impasse is for the military council to issue a complementary constitutional declaration that determines the criteria for the assembly, away from the parliamentary majority.
Edited translation from MENA