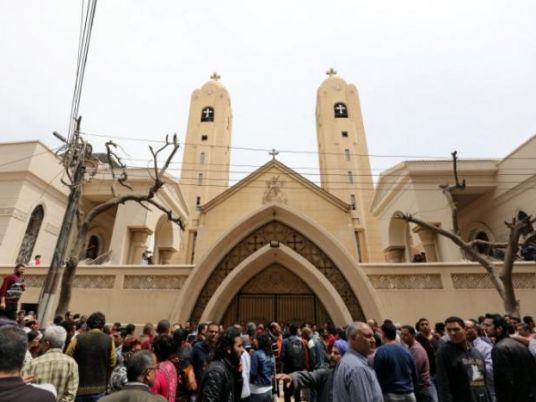 Nine people were killed and other ten injured in clashes after two armed militants attacked the Church of Saint Menas, in the suburban Cairo District of Helwan, said the Health Ministry's official spokesperson Khalid Maghed.
Security forces had already imposed barriers in the area surrounding the church, as a measure for heightening security procedure during the Christmas and holiday period.
Yet, despite this, the militants targeted the church, opening fire against the security checkpoint surrounding the church.
One of the militants is believed to have been killed, while the second fled the scene.
As an emergency measure following the attack, police and armed forces increased security and closed all churches inside the Helwan suburb.