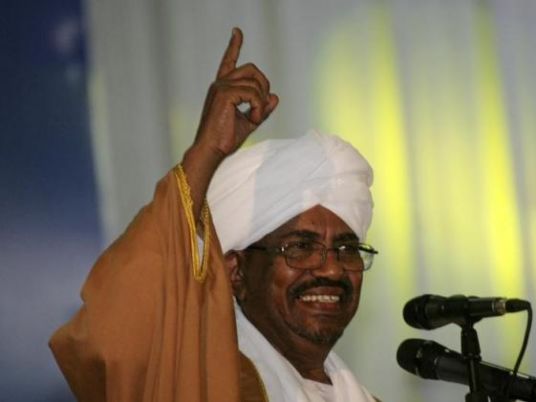 There continues to be a state of outrage in Sudan and demands for a probe after the alleged torture of Sudanese nationals in Egypt following their arrest over suspicions of being involved in the illegal currency trade.
Sudan's embassy in Cairo complained to Egyptian authorities about the alleged torture and assault of 15 Sudanese people in two Cairo police stations, one of whom was visiting the country and seeking medical treatment for his son.
Sudanese Justice Minister Awad Hassan al-Nour headed Monday to the office of Egypt's General Prosecutor Nabil Sadeq to meet with the latter and his Egyptian counterpart Ahmed al-Zend for talks over recent tensions between both countries concerning allegations of torturing Sudanese nationals inside police stations.
Sudan's ruling party, the National Congress chaired by President Omar al-Bashir, said it rejects "what some Sudanese had suffered in Egypt", adding that the incident should not allow for "fishing in troubled waters". It urged for "a close follow-up" to the incident.
Sudan's National Assembly is scheduled Tuesday to hear a statement from Foreign Minister Ibrahim Ghandour regarding the Sudanese detainees in Egypt.
Sudan's media is still steaming over the reports despite a recent meeting between Egypt's Foreign Minister Sameh Shokri and Sudan's ambassador Abdel Mahmoud Abdel Halim to calm the tension. Some grassroots campaigns have called for expelling Egyptians from Sudan.
"Egyptians are wandering in our capital care free. How many crimes have they committed?" questioned an article in al-Intibaha, a leading Sudanese newspaper. "What have we earned from Egypt except for plastic imports and counterfeits?"
Khaled al-Sheikh, Sudan's general consul in Cairo, urged Sudanese citizens not to carry large amounts of money while visiting Egypt to avoid arrest. He also urged caution while engaging in currency exchanges.
Ahmed Awad, another official at the Sudanese consulate in Cairo, said the arrested Sudanese are visitors and not permanent residents. "The Sudanese were arrested and put in jail and they are being treated badly only for carrying small amounts of foreign currency," he said. " We are not siding with those who violate the law…we are talking about patients who carry money in their pockets and are arrested for it."
The heightened tension between both countries comes days after Egyptian security reportedly killed 15 illegal Sudanese migrants trying to cross the Egyptian border into Israel.
In a previous incident, Egyptian security forces killed dozens of Sudanese refugees in 2005 while dispersing a sit-in in Mohandessin that condemned authorities' plans to deport them.

Edited translation from Al-Masry Al-Youm