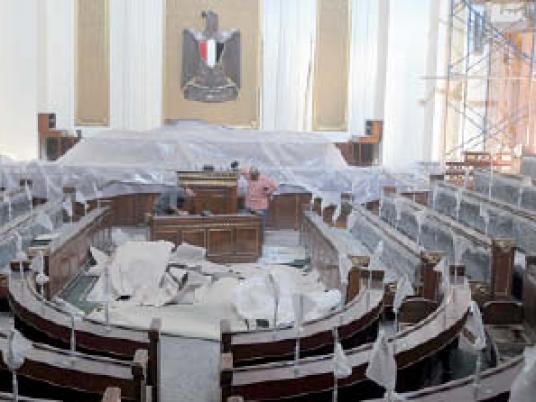 The Supreme Constitutional Court rejected five articles of a draft election law on Monday and sent the text back to the Shura Council for redrafting in a move that may delay a parliamentary poll due in April.
"The court has returned the draft parliamentary electoral law to the Shura Council after making five observations on five articles which it found unconstitutional," a court statement said.
The council, which currently holds temporary legislative powers, had passed the law on elections for the House of Representatives and referred it to the SCC for approval.
A source from the court had said earlier that the court was expected to support a consultative report by its own board of commissioners citing irregularities in articles pertaining to the delineation of constituencies and recommending that the number of seats allocated to each governorate be more proportionate to their population sizes.
The Shura Council will have to add amendments to the article before 25 February. The Constitution stipulates that the law must be approved by the Supreme Constitutional Court within 45 days of it being passed by the Shura Council.
However, the court itself was put in a difficult position because new elections for the House of Representatives were supposed to have been held within 60 days of the Constitution's passage. The Shura Council did not pass an elections law until the end of January.