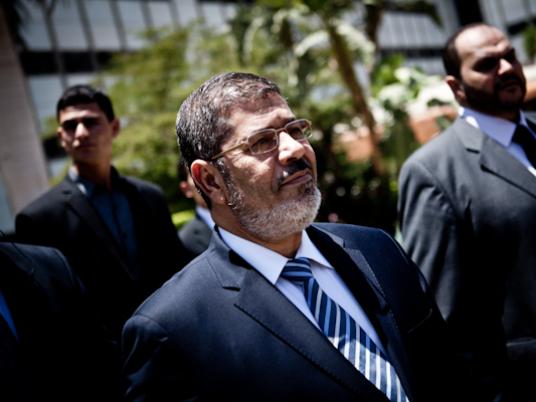 Dozens of students demonstrated outside Cairo University to protest the cancellation of exams and the closing of the university for a visit by President Mohamed Morsy on Saturday.
The new president is giving a speech in the university's main hall after a swearing-in ceremony at the Supreme Constitutional Court.
Eyewitnesses said that the students, mainly from the arts and law faculties, chanted against the cancellation of their exams because of Morsy's visit.
They chanted "Why's the university closing its doors, is he [Morsy] another Mubarak?" and "[late president Gamal Abdel] Nasser said it long time ago: don't trust the Muslim Brotherhood."
At the university, the Muslim Brotherhood leader started his speech with apologizing to the students for cancelling their exams.