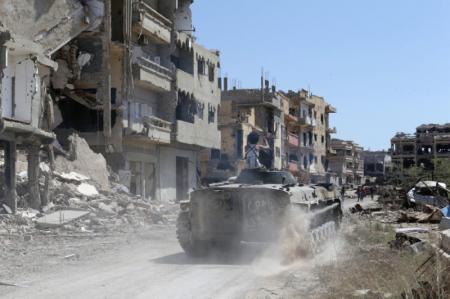 President Petro Poroshenko said on Thursday that Ukraine would be extremely vulnerable if it failed to stick with its IMF aid program, urging lawmakers to pass necessary anti-corruption and pension reforms.
Ukraine has received $8.4 billion from the International Monetary Fund, helping it recover from a two-year recession following the annexation of Crimea by Russia in 2014 and the outbreak of a Russian-backed insurgency in its industrial east.
But Fund officials are concerned that the country is backsliding on some of its commitments.
Further disbursements from the $17.5 billion program depend in part on the pension reform being implemented and a review of gas prices that could lead to a rise in utility tariffs. Both policies face stiff opposition from populist lawmakers.
Poroshenko said the economy was expected to grow 1.8 percent this year, but that continued macroeconomic stability depended on Ukraine honoring its commitments.
"We need to implement the IMF program, without which Ukraine is extremely vulnerable," he said in a speech to parliament. "I hope the pension reform will be passed at the next session."
"It is urgent to establish a special anti-corruption judicial body," he added. He did not say how this body should be structured.
The IMF wants Ukraine to set up an independent court to focus on tackling corruption, which remains entrenched, partly due to the weak rule of law.
An alternative proposal by Kiev for an anti-corruption chamber in existing courts has been criticized as insufficiently independent by reform activists.
An IMF-backed proposal to lift a moratorium on sales of agricultural land has also proved contentious in parliament.
The Fund has said Ukraine does not need to pass any land laws for the disbursement of the next loan tranche, but it will likely be a pre-condition for any further tranches.
Poroshenko said he would not force parliament to back land reforms.
He also said he was against holding early elections. Presidential and parliamentary polls are scheduled for 2019 but many lawmakers have talked up prospects of an early vote.