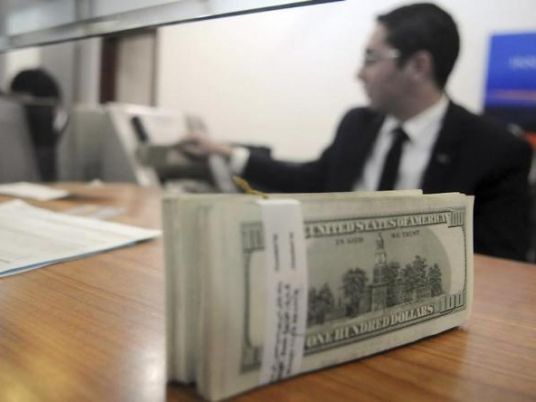 Exchange rates between the US dollar and the Egyptian pound remained stable in several banks on Tuesday, following a decline in December that put exchange rates below the LE16 mark for the first time in three years.
According to the latest update from the Central Bank of Egypt (CBE), dollar prices on Tuesday reached LE15.69 for purchase and LE15.79 for sale in the CBE, and LE15.79 for purchase and LE15.68 for sale in the National Bank of Egypt (NBE).
The dollar was sold at LE15.78 and purchased at LE15.68 at Bank Misr, and sold at LE15.79 and purchased at LE15.69 at Bank of Alexandria.
The rate for dollar was LE15.80 for sales and LE15.70 for purchase in Bank Audi, Bank al- Qahirah, Abu Dhabi Islamic Bank (ADIB), Commercial International Bank (CIB), Arab African International Bank (AAIB) and Credit Agricole (CA).
The US dollar exchange rate made a record decline against the Egyptian pound earlier in December, falling below the LE16 mark for the first time since February 2017, after having settled recently at LE16.05 for purchase and LE16.15 for sale.
Egypt devalued its currency by 48 percent in 2016, allowing it to float freely in order to meet a key demand by the International Monetary Fund (IMF) and secure a three-year US$12 billion loan from the fund.
This led inflation rates to accelerate to 33 percent, which was accompanied by a sharp decline in earnings, according to Bloomberg News.
However, inflation has since declined, approaching the lowest level in years, according to a November report from Bloomberg, which indicated that profits recorded by Egyptian companies have returned to pre-November 2016 rates.
Edited translation from Al-Masry Al-Youm