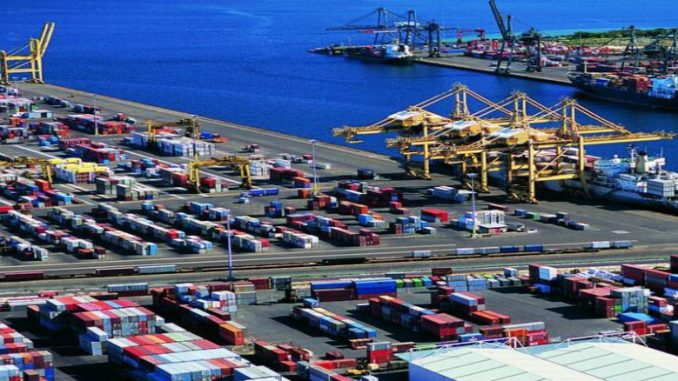 The US dollar prices declined against the Egyptian pound on Tuesday, the UK-based TV network Sky News Arabia said, adding that the dollar decreased by 5 piasters in the National Bank of Egypt (NBE), selling for LE 17.60 and buying for LE 17.70, due to the increasing purchases of the governmental bonds, notably from foreigners, according to financial experts.
The dollar declined by 4 piasters in the Commercial International Bank (CIB), selling for LE 17.61 and buying for 17.71.
The dollar declined by 2 piasters in Bank Misr, selling for LE 17.63 and buying for LE 17.73.
Governor of the Central Bank of Egypt (CBE) Tarek Amer pointed out in January that the dollar prices would be decreasing following the implementation of the mechanism of foreign cash-transfer via banks.
Head of the research sector at EFG-Hermes Ahmed Shams said in January that although the US dollar remained below LE 18 pounds, this stability was technically a rise for the pound against the dollar in 2018, given the rise in the US currency against major and emerging currencies last year.
The exchange rate of the Egyptian pound was stable most of the time in 2018 against the major international currencies, at the end of the year reaching LE 17.86 for every dollar for buying, and LE 17.95 per dollar for selling.
"The central bank will have to continue its policy of monitoring and conserving inflation and interest rates, which is a difficult equation in light of the rapid and volatile changes in international markets, and the expected rise in the new US dollar and the potential volatility in emerging markets," Shams added.
He said that Egypt would not need to enter the upcoming race between emerging markets to attract hot money in 2019, especially that foreign debt structure for Egypt is not worrisome, as 40 percent of it was of low interest from international institutions, while Gulf deposits could continue to be repositioned in such a way as not to put pressure on the central bank.
From November 2016 to March 2018, Egypt attracted more than $21 billion in foreign investments in treasury bills before about $11 billion of it left in the following months of 2018 due to emerging market crises.
Edited translation from Al-Masry Al-Youm