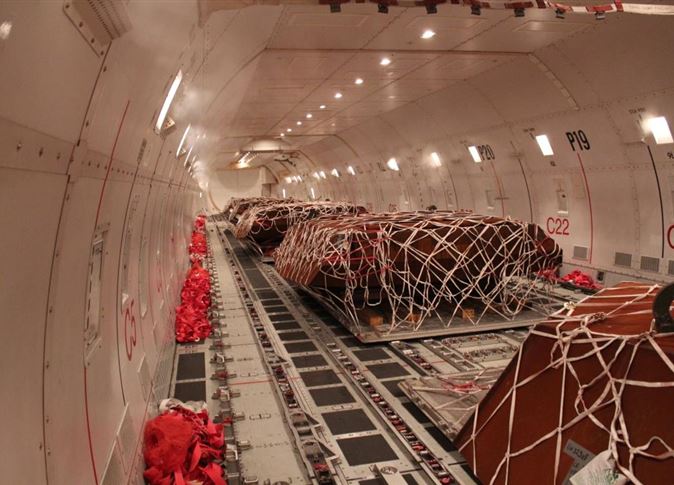 According to the US Embassy in Cairo, the United States has delivered to Egypt five turrets for Abrams M1A1 tanks on July 31, two days before the strategic talks that were held between Egypt and the United States.
An embassy statement said the United States' $1.3 billion commitment this year supports Egypt's security and military efforts to confront terrorism on several fronts, and the delivery of these tank turrets and resumption of the co-production of the M1A1 Abrams tanks is the most recent step taken by the US government in support of a security partnership with Egypt that has continued for over 30 years.
The turrets, which were manufactured in Ohio, were flown directly to the East Cairo Air Base, and transferred from there to the factory.
The senior defense official at the US Embassy in Cairo, Major General Charles Hooper, said the joint production of the M1A1 tanks gives the Egyptian people and armed forces strong economic and security capabilities, providing work for more than 2,000 Egyptians at the factory, and helping the armed forces with additional means to fight extremism in the region.
The statement also said that the United States will deliver additional 14 M1A1 turrets to Egypt this August with more scheduled turret deliveries as production continues. In addition, the United States continues to provide follow up on support, maintenance and training for Egyptian Land Forces.
The United States had last Thursday delivered eight advanced F-16 fighter jets.
Edited translation from Al-Masry Al-Youm