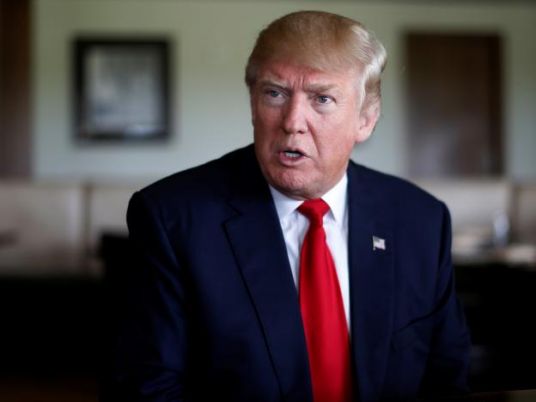 The United States on Friday fired dozens of cruise missiles at a Syrian airbase from which it said a deadly chemical weapons attack was launched this week, an escalation of the U.S. military role in Syria that immediately raised tension with Russia.
Just hours after U.S. President Donald Trump announced he had ordered the attack, a spokesman for Russian President Vladimir Putin said the strike had seriously damaged ties between Washington and Moscow.
Two U.S. warships fired 59 cruise missiles from the eastern Mediterranean Sea at the Syrian airbase controlled by the forces of President Bashar al-Assad in response to a poison gas attack in a rebel-held area on Tuesday, U.S. officials said.
Putin, a staunch ally of Assad, regarded the U.S. action as "aggression against a sovereign nation" on a "made-up pretext" and a cynical attempt to distract the world from civilian deaths in Iraq, his spokesman, Dmitry Peskov, was cited as saying by agencies.
It was the toughest direct US action yet in Syria's six-year-old civil war and leaves Trump facing his biggest foreign policy crisis since his January 20 inauguration, raising the risk of confrontation with Russia and Iran, Assad's two main military backers.
US officials said they informed Russian forces ahead of the missile attacks and that they took pains to avoid hitting Russian troops at the base, saying there were no strikes on sections of the base where Russians were present. But they said the administration did not seek Moscow's approval.
"Years of previous attempts at changing Assad's behavior have all failed and failed very dramatically," Trump said as he announced the attack from his Florida resort, Mar-a-Lago, where he was meeting Chinese President Xi Jinping.
Trump ordered the strikes a day after he blamed Assad for this week's chemical attack, which killed at least 70 people, many of them children, in the Syrian town of Khan Sheikhoun. The Syrian government has denied it was behind the attack.
The Tomahawk missiles were launched from the USS Porter and USS Ross around 00.40 GMT on Friday, striking multiple targets – including the airstrip, aircraft and fuel stations – on the Shayrat Air Base, which the Pentagon says was used to store chemical weapons.