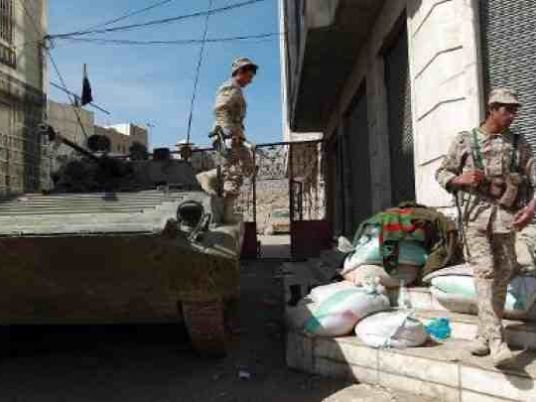 The United States is coordinating closely with Saudi Arabia and Arab allies in the military action against Huthi rebels in Yemen, the White House said.
"President Obama has authorized the provision of logistical and intelligence support to GCC-led military operations," National Security Council spokeswoman Bernadette Meehan said in a statement, referring to the Gulf Cooperation Council.
Saudi air strikes hit key Shiite rebel positions in Yemen on Thursday as a regional coalition launched an operation to help the country's embattled president, military sources said.
The raids targeted al-Daylami airbase and the adjacent international airport in north Sanaa, as well as the presidential complex seized by the rebels in January, the sources said.
Other military bases that have been seized by the rebels and their allies were also targeted, the sources said.
Large explosions were heard in the Yemeni capital as heavy anti-aircraft fire lit up the dark skies, witnesses said.
In the south, residents reported hearing large blasts at the main Al-Anad airbase, north of Aden, which was seized by anti-government forces Wednesday.
The rebels' Al-Massira television station also reported air strikes on the capital. It also aired an urgent call for medics to rush to hospitals in the capital.
The air strikes were announced by the Saudi ambassador to the United States as five Gulf states said they would answer a plea by President Abedrabbo Mansour Hadi for intervention against the rebels that have closed in on Aden, where he took refuge after fleeing the capital.