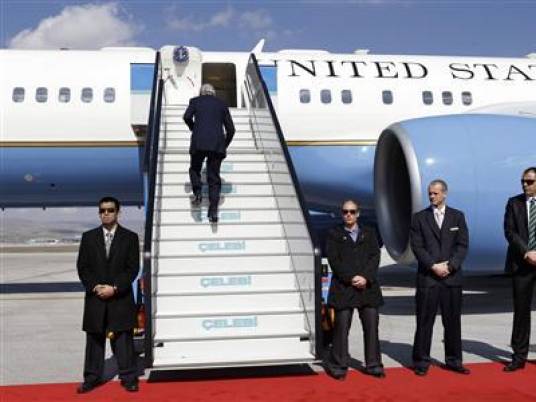 Egypt signed an agreement Sunday for US$190 million in aid from the US, Planning and International Cooperation Minister Ashraf al-Araby said.
The agreement, signed in the presence of US Ambassador to Egypt Anne Patterson and Egyptian Prime Minister Hesham Qandil, gives Egypt $190 million as the first installment of a total aid package of $450 million. A second agreement will be signed later for the second installment of $60 million, which will be used to support small businesses in Egypt.
The signing came after US Secretary of State John Kerry's visit to Cairo 2 March to show US support for the government's economic program, which it created to fulfill the conditions for an International Monetary Fund loan, Araby said during a news conference at the Cabinet building.
US President Barack Obama had announced in May 2011 that the US would grant aid to Egypt to help the country through its transition to democracy.
Araby said the signing of the agreement is an indication of US support for its new economic program, and added that the agreement would positively affect negotiations with the IMF.
When asked if the IMF would grant Egypt a loan in the near future, Araby said that "the cure for the budget deficit needs extensive structural procedures. The support we require from the IMF is not urgent subsidies."
Egypt's economy has been hit hard since the January 2011 uprising ousted former President Hosni Mubarak. The country faces a budget deficit that is expected to reach LE180 million, and is seeking to fill the gap with international aid, including an IMF loan of $4.8 billion.
Edited translation from Al-Masry Al-Youm