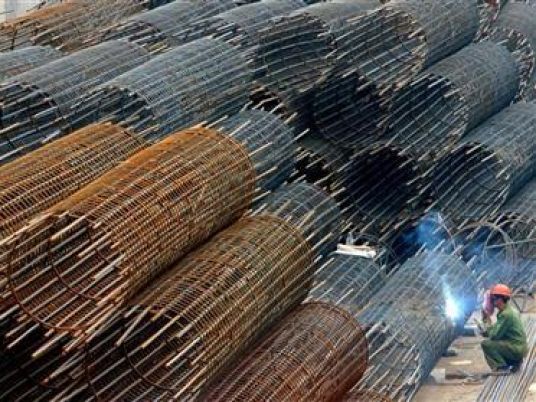 A second Texas nurse who has contracted Ebola told a US health official she had a slight fever and was allowed to board a plane from Ohio to Texas, a federal source said on Wednesday, intensifying concerns about the US response to the deadly virus.
The nurse, Amber Vinson, 29, flew from Cleveland to Dallas on Monday, the day before she was diagnosed with Ebola, the US Centers for Disease Control and Prevention (CDC) said.
Vinson told the CDC her temperature was 99.5 Fahrenheit (37.5 Celsius). Since that was below the CDC's temperature threshold of 100.4F (38C) "she was not told not to fly," the source said. The news was first reported by CNN.
Chances that other passengers were infected were very low because Vinson did not vomit on the flight and was not bleeding, but she should not have been aboard, CDC Director Dr. Thomas Frieden told reporters.
Congress will hold a hearing on Thursday on the US response to Ebola, with Frieden and other officials scheduled to testify.
Vinson was isolated immediately after reporting a fever on Tuesday, Texas Department of State Health Services officials said. She had treated Liberian patient Thomas Eric Duncan, who died of Ebola on 8 October and was the first patient diagnosed with the virus in the United States.
Vinson was transferred to Emory University Hospital in Atlanta by air ambulance and will be treated in a special isolation unit. Three other people have been treated there and two have been discharged, the hospital said in a statement.
Television images showed Vinson walking from an ambulance to an Emory hospital door with an escort, both of them in protective clothing.
Vinson, a worker at Texas Health Presbyterian Hospital in Dallas, had taken a Frontier Airlines flight to Cleveland from Dallas/Fort Worth International Airport on Friday.
She returned to Dallas on Monday aboard Frontier Flight 1143. The CDC said it was asking the more than 130 passengers who were also on the flight to call a CDC hotline.
Frontier Airlines CEO David Siegel said in a letter to employees that the CDC notified the airline on Wednesday morning that Vinson had tested positive for Ebola, then later said she may have been symptomatic "while on board the flight."
Frontier took the plane out of service on Wednesday morning for cleaning and put two pilots and four flight attendants on a paid 21-day leave of absence as a precaution, the letter said, even though CDC guidance stated the crews were safe to fly.
Between the initial flight on Friday and Wednesday, the plane made at least five more flights, according to the letter.
Low likelihood of outbreak
In Washington, President Barack Obama said the likelihood of a widespread Ebola outbreak was "very, very low." But he pledged a more aggressive response to US Ebola cases.
Obama met with Cabinet officials to discuss the government's response after canceling trips to various US states on Wednesday and Thursday to focus on the Ebola crisis.
House of Representatives Speaker John Boehner, an Ohio Republican, said Obama should consider a temporary ban on travel to the United States from countries suffering from an Ebola outbreak.
At least 4,493 people, mainly in West Africa, have died in the worst Ebola outbreak since the disease was identified in 1976. The virus can cause fever, bleeding, vomiting and diarrhea, and spreads through contact with bodily fluids.
Vinson's trip to visit family members in Ohio put a second US metropolitan area on Ebola alert. She is related to three Kent State University employees and the school's health services director, Dr. Angela DeJulius, said they had been asked to remain off campus for 21 days.
Cleveland Clinic and the Metro Health System said they had put on paid leave employees, mostly nurses, who were on Vinson's flight to Cleveland from Dallas. They were returning from a nursing conference in Texas.
A middle school and elementary school in the Cleveland suburb of Solon will be closed on Thursday because a staff member may have traveled on the same aircraft as Vinson, but on a different flight, the Solon City School District said in an email to parents seen by Reuters.
The email added that federal and local health officials were clear that the staff member was not at risk, but would still close the schools for cleaning "out of an abundance of caution."
The nearby Cleveland Metropolitan School District said in a statement that officials learned late on Wednesday that a teacher may have come in contact with an Ebola victim, and that two high schools were cleaned overnight but will remain open.
The Ohio health department said the CDC was sending staff to Ohio to help coordinate Ebola efforts.
US airline stocks tumbled again on Wednesday on renewed fears of a drop-off in air travel. Ebola concerns also contributed to a 1 percent drop in the Dow Jones Industrial Average, which was under pressure from global economic worries.
Over the weekend, nurse Nina Pham, 26, became the first person to be infected with Ebola in the United States. She had cared for Duncan during much of his 11 days in the hospital.
The hospital said Pham continued to be "in good condition."
National Nurses United, which is both a union and a professional association for US nurses, said on Tuesday that the hospital lacked protocols to deal with an Ebola patient.
'Piled to the ceiling'
Basic principles of infection control were violated by both the hospital's Infectious Disease Department and CDC officials, the nurses said in a statement, with no one picking up hazardous waste "as it piled to the ceiling."
The hospital said in a statement that it had instituted measures to create a safe working environment and it was reviewing and responding to the nurses' criticisms.
The hospital also said it would offer a room to any affected worker who wanted to avoid the possibility of exposing other people to the Ebola virus.
Dr. Daniel Varga, the chief clinical officer for Texas Health Resources, which includes Texas Health Presbyterian Hospital, will apologize on Thursday for mistakes made in treating Duncan, the man who died of Ebola in Dallas.
"We did not correctly diagnose his symptoms as those of Ebola. We are deeply sorry," he said in online testimony prepared for the congressional hearing.
The Dallas County Commissioners Court is set on Thursday to discuss whether to ask Governor Rick Perry to declare a local emergency. The declaration would help reimburse Dallas County for expenses related to Ebola.
Dallas Mayor Mike Rawlings said that Vinson, the second infected nurse, lived alone and health officials moved quickly to clean affected areas and to alert her neighbors and friends. A decontamination could be seen taking place at her residence.
ent has reduced energy subsidies in the 2014/2015 budget.