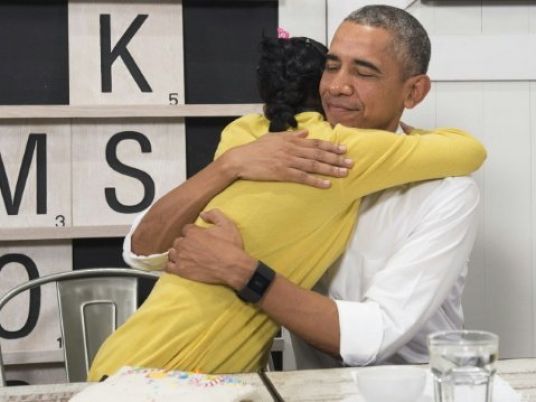 The United States could turn to Canada to help it establish a new NATO force in eastern Europe as a deterrent against Russia because it is struggling to win support from its European allies, diplomats say.
Despite its show of force with a military exercise across eastern Europe this month that involved more than 20 NATO and partner countries, the alliance is moving slowly in its efforts to build a rotating force of 4,000 troops on its eastern flank in Poland and the Baltics.
Only Britain and Germany have said they are willing to contribute, by providing a battalion of about 1,000 troops each. The United States will provide a third battalion, leaving NATO requiring one more country to provide a fourth.
"European allies have reasons why they can't come forward. They're thinly stretched, at home, in Africa, in Afghanistan. They just don't have the money," said a senior NATO diplomat involved in the discussions.
The reluctance of some European governments to help the military build-up, the biggest since the end of the Cold War, reflects internal doubts over whether the alliance should be more focused on combating militant groups and uncontrolled flows of migrants, mainly from the Middle East and North Africa.
"There are divisions within NATO," said Sophia Besch, a European defense expert at the London-based Centre for European Reform think tank. "Some allies feel the focus should be on the south."
Unity is crucial for NATO as Moscow and Washington accuse one another of intimidation close to the NATO-Russia border. NATO and Russia feel threatened by each other's large military drills and are at odds over the crisis in Ukraine.
Any sense in the United States that Europe is unwilling to pay for its own defense could be damaging. U.S. President Barack Obama has suggested European powers were "free riders" during the 2011 Libya air campaign, and U.S. presidential candidate Donald Trump has accused them of not paying their fair share.
A senior Polish diplomatic source familiar with the negotiations said NATO would not allow the build-up to fail as it had already been announced, and because Russia might exploit it as a sign that NATO is unwilling to defend Poland.
"The summit in Warsaw will be President Obama's last [NATO summit] and the U.S. wants it to be a success. It will ensure that the fourth framework country is found, possibly by leaning on Canada," the source said. "Washington will bend over backwards here."
"Persistent" presence
Former communist states in NATO want to bolster its eastern defenses without stationing large forces permanently, worried since Russia's 2014 annexation of Crimea from Ukraine that Moscow could invade Poland or the Baltic states in days.
Russian Foreign Minister Sergei Lavrov dismissed such an idea this week, saying he saw no threats in the region that would justify the area's militarization.
Russia has also said the North Atlantic Treaty Organisation's large-scale military exercise in eastern Europe undermines trust and security, and that it is concerned by the movement of NATO's military infrastructure towards its border.
NATO defense ministers will next week formally agree on the plan for four battalions to be involved in the new force, part of a deterrent made up of forces on rotation and warehoused equipment ready for a rapid response force in case of attack.
That force includes air, maritime and special operations units of up to 40,000 personnel.
While saying they seek to avoid a return to the Cold War, when 300,000 U.S. service personnel were stationed in Europe, NATO generals describe it as a "persistent" but not a "permanent" presence to avoid breaking a 1997 agreement with Moscow limiting the deployment of combat forces.
Britain is likely to deploy to Estonia, Germany to Lithuania and the United States to Latvia. The United States will also supply an armored brigade to rove around the eastern flank. Only Poland appears to be left out at this stage.
While the United States is increasing its military spending in Europe to $3.4 billion in 2017, defense cuts in Italy, Belgium and France during the euro zone debt crisis complicate military planning.
France says it is focused on fighting militants in Syria and Mali, while there are also tensions with Poland's new right-wing government, which is seeking to rescind on a $3 billion helicopter tender with Airbus (AIR.PA), diplomats say. Airbus was provisionally selected by the previous administration.
Spain is leading NATO's special "spearhead" force that can deploy in less than a week. Smaller countries such as Denmark say they do not have the resources to deploy a battalion.
Italy, a major buyer of gas from Russia — on which the European Union depends heavily for energy supplies — is wary of taking a tough line on Moscow.
Rome is also upset with central and eastern European states for not showing more willingness to take refugees fleeing North Africa across the Mediterranean and into Italy.
That leaves Canada, which has 220 armed forces personnel in Poland.
"Canada is actively considering options to effectively contribute to NATO's strengthened defense and deterrence posture," said a spokesperson for the Canadian Department of National Defence.
Polish Defence Minister Antoni Macierewicz told reporters in Warsaw on Thursday he expected any problems with the NATO plan to be "resolved in a positive manner."