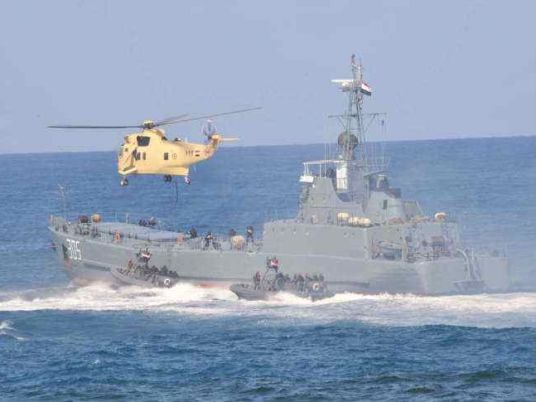 The United States' Chief of Naval Operations Jonathan Greenert visited Egypt on from between July 11 and 13th, when he met with his Egyptian counterpart Ossama Mounir Rabie in Alexandra, a statement by the US embassy in Cairo said on Monday.
The purpose of the visit was "to reaffirm the United States' commitment to partnering with Egypt and to enhancing regional security", the embassy said.
The two commanders discussed security matters and future cooperation.
Greenert told Defense News that relations between the US and Egyptian forces are "strong, both at the level of the fleet and below".
The United States will complete the delivery of its Fast Missile Craft to Egypt's military on July 17. Commander Greenert inspected the piece during his tour of the Abu Qir naval base, according to the embassy.
The United States had withheld a portion of its annual financial aid to Egypt following the ouster of former president Mohamed Morsi, bringing tension into the relations between the longtime allies. The relations have since gradually improved, with the US announcing the conditional resumption of aid until September 2017.