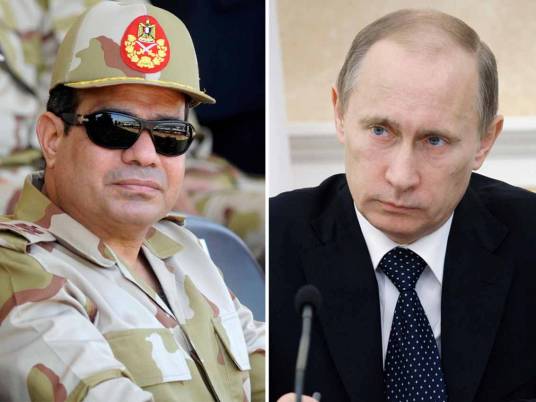 Deputy spokeswoman for the US State Department, Marie Harf, said commenting on the visit of Egypt's Minister of Defense Abdel Fattah al-Sisi to Russia that a lot of countries have interests with Egypt and want to establish relations with it, especially as it is going forward.
Harf confirmed in a press statement, Wednesday, that Washington made ​​it clear several times that it will continue to work with all parties in Egypt, including the Muslim Brotherhood.
"We know a lot of countries have interests in Egypt and want to build relationships with Egypt going forward," she said.
Cairo has sought closer ties and enhanced cooperation with Russia following tensions with the United States after suspending a large portion of its financial aid to Cairo in protest after the army's violent disperals of Rabaa al-Adaweya and Nahda squares in 2013, in which almost 600 mostly unarmed protesters were killed.
Russia will reportedly provide Egypt with defense systems and arms worth US$2 billion by mid 2014, a debt to be financed by Gulf kingdoms Saudi Arabia and the United Arab Emirates.